Thank you again so much Entertainingly Nerdy for showing me this prompt post on Twitter, and thank you so much to the amazing Jenniely for creating this last year!
I'm honestly not one of those that keeps a super nice bookshelf or anything, and I don't have enough room for all my books right now – part of why I'm trying to do a purge but that's another post – so while I won't share how my bookshelf looks like, I'll think about what kind of decorations would look pretty to match the season!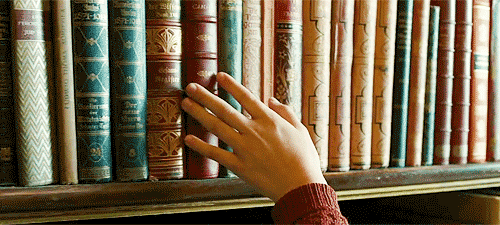 Either real or fake so that I'm not intentionally killing flowers, but I'd love to see my bookshelves decorated with some fall colored flowers. Even these roses in the photo would look adorable.
These ones look absolutely adorable and I don't know if I'd want to actually use them but I'd totally put them on my shelf to take pictures and stuff.
I see a lot of bookstagrams and booktubes showing their shelves with fairy lights around it, and that is like such a cute idea! I'm too lame to do that though, but I'd love to see how it would look like on my shelf!
Seriously this is a shout out to all the pretty shelves and photos that I've been seeing lately! I wish I could be on your level.
Here are some of those that I've seen on Instagram lately so go check them out if you haven't already!