This is my first blog tour with Blackthorn Book Tours and I am so thankful that I was considered for this tour. Click on the banner to see Isobel's info about her Book Tour services.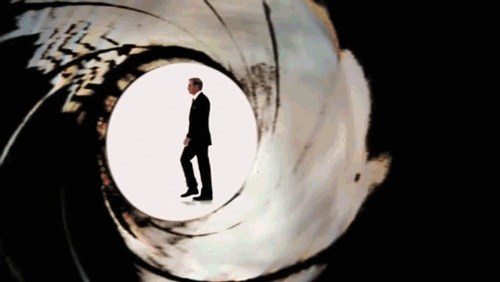 by B.R. Stateham
Publisher: Close to the Bone
Release Date: December 3, 2018
Genre: Noir Thriller
Smitty's a hit man. A hit man who, sometimes, becomes a dark angel for those select few who are in desperate need. This time a cop needs his help in saving his sister-in-law. A madman is stalking ladies of the night and slaughtering them. No one knows who the madman might be. No clues are left behind. No witnesses are left alive. The police are baffled.
But one cop knows what to do. Sometimes, in defeating Evil, you occasionally have to flirt with the devil. Sometimes, only a killer can find a killer.
B.R. Stateham is a fourteen-year-old boy trapped in a seventy-year-old body. But his enthusiasm and boyish delight in anything mysterious and/or unknown continue.
Writing novels, especially detectives, is just the avenue of escape which keeps the author's mind sharp and inquisitive. He's published a ton of short stories in online magazines like Crooked, Darkest Before the Dawn, Abandoned Towers, Pulp Metal Magazine, Suspense Magazine, Spinetingler Magazine, Near to The Knuckle, A Twist of Noir, Angie's Diary, Power Burn Flash, and Eastern Standard Crime. He writes both detective/mysteries, as well as science-fiction and fantasy.
In 2008 the first book in the series featuring homicide detectives Turner Hahn and Frank Morales came out, called Murderous Passions.
Also, in 2008 he self-published a fantasy novel entitled, Roland of the High Crags: Evil Arises.
In 2009 he created a character named Smitty. So far twenty-eight short stories and two novellas have been written about this dark eyed, unusually complex hit man.
In 2012 Untreed Reads published book two of the Turner Hahn/Frank Morales series A Taste of Old Revenge.
In 2015 NumberThirteen Press published a Smitty novella entitled, A Killing Kiss.
In 2017 a British indie publisher, Endeavour Media, re-issued A Taste of Old Revenge, and soon followed by a second Turner Hahn/Frank Morales novel entitled, There Are No Innocents.
In 2018 Endeavour Media published a third novel of mine, the first in a 1st Century Roman detective series, entitled While the Emperor Slept.
Also in 2018, NumberThirteen Press merged with another famous British indie, Fahrenheit Press. Soon afterwards, Fahrenheit Press re-issued an old novel of mine entitled, Death of a Young Lieutenant.
Now, after all of this apparent success, you would think Fame and Fortune would have sailed into my harbor, making me the delight of the hard-core genre world. Ah but contraire, mon ami! Fame and Fortune are two devious little wraths who pick and chooses the poor souls they wish to bedevil. I remain in complete anonymity and am just as bereft of fortune as I have always been. And apparently will continue to be for a long time to come.
Disclaimer: I voluntarily read and reviewed a copy of this book. All thoughts and opinions are my own. Thank you to Blackthorn Book Tours and Close to the Bone for this free copy.
Death, Violence
This was a pretty interesting introduction to the noir thriller genre and I'm glad for this opportunity. As a character, Smitty is definitely morally grey, and sometimes it's hard to tell whether he's really a good guy, or just good at playing good when he needs to be. Being a hit man would normally mean bad, right? But since he's had some occasions of actually helping those that need helping. Think of him as a Batman that actually kills people, I guess. Well, not always but when he has to do some good in his life, that's the vibe I get.
Since this was my first real introduction though, I felt like I didn't really get into it like I wanted to, and maybe I need to be in a better mindset to understand the story line and all that. I think this was an okay attempt for a first full length novel, and I can't wait to see how Stateham improves for the next part of the series.
Honestly this review is pretty short because I didn't have much to say about it, either good or bad. It was pretty average and honestly nothing's wrong with that. It was a good break from the fantasy that I was reading though.