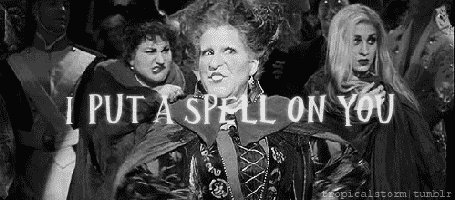 Thank you to Sam @Fictionally Sam and Clo @ Book Dragons for hosting this year's Bookending Autumn 2019 series! Click on the Bookending Fall Icon to see the announcement page.
Also I think I'm to run out of gifs for the season so I'll stop today lol
Today's prompt is also hosted by the amazing Lauren @ Northern Plunder and I'm stoked we get her for three days 🥰
It's time for you to get creative and share your spells! We're all familiar with Book Spine Poetry by now. No? Stack up your books in an order that allows the titles to create a poem. For this prompt we're using horror or Halloween themed books (if possible) to line up and create Book Spine Spells!
Damn it. You guys are asking me to get hella creative this month, aren't you? Okay…. let's figure something out then!
Girls of Paper and Fire
We Set the Dark on Fire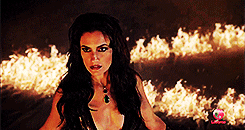 Now don't ask me what kind of spell this is, but since I'm a good witch, just know it's always for the power of good.