In conjunction with my Diverse or Nah series – that only has two posts but it's really not set in stone to be very consistent so please don't confront me about that because I'm still working on it – I wanted to talk about the idea of Racebending characters in different novels or other forms of entertainment, for the sake of claiming diversity.
Why?
I've seen so many different cases where people will want to change the skin color and the ethnicity of an already established character (and nothing's wrong with that, I'd love to see that honestly) but make everything else about them the same. Is that okay? I don't really know. Is that an okay option to include diversity in entertainment? Or is it just a cop out for not allowing #ownvoices creators to actually create their own stories and use others like them to portray their characters?
It's like I'm still debating on whether or not it should be a whole series, or just part of my Diverse or Nah series, but I feel like taking different stories and just racebending them can be an interesting thing to discuss. So I'm gonna do just that.
Since this is the first one, I'm not going to pick a story and racebend them, but I can at least give you a heads up on what this series is going to be about, and also a definition on racebending if you haven't already heard of the term.
So if you google the term "Racebending" you'll see a few definitions. Wikipedia – yes, I know… – defines it as:
In layman's terms: changing an already established character's race or ethnicity to another one when adapting the original source. One of the examples where racebending was done – in my opinion – terribly was in the case of The Last Airbender movie.
This movie really does not exist to me but I'll bring it up because it's a good example.
Avatar: The Last Airbender, started off as a cartoon series from Nickelodeon, created by Michael Dante DiMartino and Bryan Konietzko that aired from 2005-2008. It was a total of three seasons, and it was a literal masterpiece. It's easily one of my all time favorite series in the entire world, and I love everything about it. Four of the characters are shown on the top row.
M. Night Shyamalan decided to adapt the cartoon into a live action movie, called The Last Airbender, that came out in 2010 and was supposed to be a summary of the first season. Look at the people that he cast for our main characters. Do you see a difference?
Do you see how not only did Shyamalan whitewashed the Water Tribes (Katara and Sokka), but also made the Fire Nation a group of color, and the enemy? If you look at Zuko and the rest of the Fire Nation, if anything, they could be modeled after the Japanese culture. In Shyamalan's remake, they are Middle Eastern. So not only did he racebend unnecessarily – the original show was already diverse – but he made the minority race the enemy. What kind of message does that show?
The movie could have been great if he actually stuck to the source material, but that is a whole different conversation that I'm not even going to get into because this movie just absolutely sucked. I'm sorry. Don't get me started.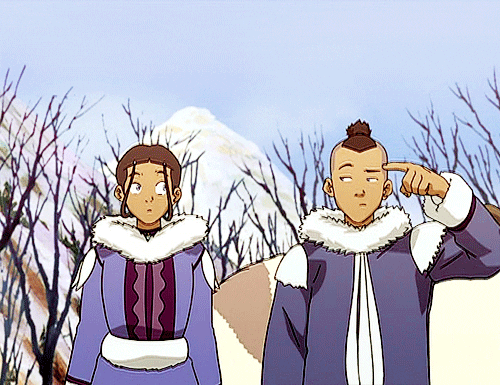 So back to my original question: does Shyamalan's action of racebending count for trying to make something diverse? I don't think so.
Here was a good article that I found on Medium that talks about the difference between Racebending and Whitewashing, and it also mentioned this catastrophe of a movie, so that may give you another idea of why I want to go further into this subject.
And of course, WordPress won't let me embed the article so I have the link up above.
This was just one prime example of how racebending was done wrong, but there are other times where racebending can actually be done in a great way. But the question still stands: is that sufficient enough to create more diversity into the entertainment business?
What do you guys think?