Thank you so, so, so much to Shealea @ Caffeine Book Tours for having me on this blog tour! I have been wanting to be a part of Caffeine Book Tours since I found out about it, and I really want to be able to support more Asian authors and debut authors. I feel like this is such a great way to do so, and to support Shealea in everything she does because she is an amazing person!
I can't wait to share with you my review and a little creative post that I have planned for this one. I hope you enjoy it, and don't forget to see the rest of the stops on this tour! Click on the banner for the list of all the stops, and thanks again so much to Shealea for including me!
Relic
By: Bronwyn Eley
Publisher: Talem Press
Release Date: September 12, 2019
Genre: YA Fantasy
In the city of Edriast, there is no deadlier duty than to serve as the Shadow.
As the personal servant of the powerful Lord Rennard, the Shadow's life is all but forfeit. Rennard possesses one of five rare and dangerous Relics – a jewel that protects his bloodline, but slowly poisons everyone else in its proximity. When the current Shadow succumbs to its magic, nineteen-year-old blacksmith Kaylan is summoned to take his place.
It's an appointment that will kill her.
As the time Kaylan has left ebbs away, hope begins to fade… That is, until she discovers a plot to destroy all five bloodlines in possession of the Relics.
A rebel force plans to put an end to Rennard's rule and Kaylan suddenly finds herself embroiled in a cause that might just be worth fighting for. But no cause is without its costs…
As her life hangs in the balance and rebellion bears down on Edriast, Kaylan must decide where her loyalties lie – and how she'll leave her mark on the world.
Relic is the absorbing first novel in The Relic Trilogy, a thrillingly dark YA fantasy series.
Bronwyn joined the military right out of high school, where she learnt (among other things) to disassemble and reassemble a rifle blindfolded. After that she spent a lot of her time travelling around the world. Her favourites places (so far) are Scotland, Mongolia, Iceland, and Ireland.
Bronwyn finally found her natural habitat when she landed her first job in the publishing industry. While she has always been a writer, it was only when surrounding herself with books that she realized her life's dream was to become an author. Relic is her first novel.
Bronwyn lives in Sydney and spends her time eating chocolate, reading, and practicing her martial arts.
Disclaimer: I voluntarily read and reviewed an advanced copy of this book. All thoughts and opinions are my own. Thank you to Edelweiss, Caffeine Book Tours, and Talem Press for this free copy. All quotes in this review are taken from the Advanced Reader Copy and may change in final publication.
Death, Classism, Underage drinking, Prostitution
So this was another fantasy novel in my ever growing list of fantasy novels that I've been reading, and I definitely think that fantasy is one of my favorite genres because I read so much of it! I really liked the world that had Edriast, and I think that Eley made some very interesting choices with her world-building that I appreciated in a novel.
One of the main reasons that I loved this novel was because of our MC Kaylan. I know she comes off as "not like other girls" since she's not pretty like them, or built like them or whatever, but I feel like that doesn't make her any less of a girl. That doesn't stop her from doing what she loves to do while she can – being an apprentice blacksmith – and that doesn't stop her from being friends with Shae. I'll talk more about their friendship in my creative post because they should get their own section.
I liked that there was a discussion on the Relics being cognizant entities, rather than just magical objects, and that we had to think about why they were the way they were, and I feel like that's something that isn't really explored in some of the fantasy novels that I read. Usually, in a fantasy novel, I just kind of accept that the world is going to be different and have aspects that wouldn't be around in my own world, but I feel like this book made me have to really think about why. Eley did an amazing job with that.
This was just a great book. I know, this is a short review, but I'm just so thankful to have had an opportunity to read it and I can't seem to come up with the right words to say about it.
So I was thinking long and hard on what I wanted to do and what would be considered a creative post, because we all know that I am sooooooo not creative, but whatever, right? Well, I think I wanted to talk about something that really stood out for me in this book, and why it affected me so much. That's creative right? I hope so.
One of the things that I loved about this book was the friendship and love between Kaylan and Shae. Even though their paths ended up going in oppostie directions – Kaylan becoming an apprentice blacksmith and Shae being a Companion – they never stopped being friends. From the moment that we meet Shae, and when we see the two of them together, we can just feel how connected they are, and how much they mean to one another.
So it made me think about how important it is to have a friendship like theirs at least once in your life, and why I feel like it's one of the best feelings in the world that shouldn't be taken for granted. It also made me think about other friendships like theirs that I think should get some recognition, so that's going to be my creative post!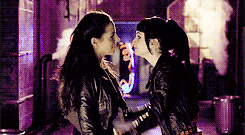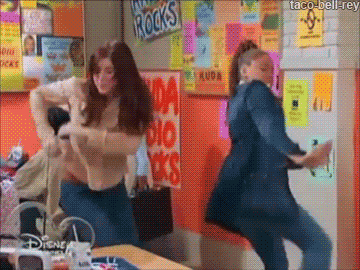 So what's the point about listing some of my favorite friendships? Because when we see girls loving one another, not fighting one another because that's what society likes to have us do, it can be a beautiful thing. We need more women boosting one another up, especially in a world that has us competing for absolutely no good reason. And when women come together, it really makes something beautiful and magical.
Don't forget to join our Twitter discussion on Relic! It's going to be my first time participating and I can't wait to hear from you all!