Thank you so much to Fantastic Flying Book Club and Jillian Boehme for including me in this blog tour for Stormrise! Don't you guys remember how much I love dragon books and I've been trying to read more? Well, here's my chance! Click on the banner to see the rest of the tour stop, and enjoy this ride with me!
Stormrise
by Jillian Boehme
Publisher: Tor Teen
Release Date: September 10th 2019
Genre: Young Adult, Fantasy, Dragons
A combat warrior will risk everything to awaken the dragons and save her kingdom in Jillian Boehme's epic YA Fantasy debut, Stormrise, inspired by Twelfth Night and perfect for fans of Tamora Pierce.
If Rain weren't a girl, she would be respected as a Neshu combat master. Instead, her gender dooms her to a colorless future. When an army of nomads invades her kingdom, and a draft forces every household to send one man to fight, Rain takes her chance to seize the life she wants.
Knowing she'll be killed if she's discovered, Rain purchases powder made from dragon magic that enables her to disguise herself as a boy. Then she hurries to the war camps, where she excels in her training—and wrestles with the voice that has taken shape inside her head. The voice of a dragon she never truly believed existed.
As war looms and Rain is enlisted into an elite, secret unit tasked with rescuing the High King, she begins to realize this dragon tincture may hold the key to her kingdom's victory. For the dragons that once guarded her land have slumbered for centuries . . . and someone must awaken them to fight once more.
Website | GoodReads | Twitter | Facebook | Instagram
JILLIAN BOEHME is known to the online writing community as Authoress, hostess of Miss Snark's First Victim, a blog for aspiring authors. In real life, she holds a degree in Music Education, sings with the Nashville Symphony Chorus, and homeschools her remaining youngster-at-home. She's still crazy in love with her husband of more than thirty years and is happy to be surrounded by family and friends amid the rolling knolls of Middle Tennessee.
Disclaimer: I voluntarily read and reviewed an advanced copy of this book. All thoughts and opinions are my own. Thank you to Netgalley, Fantastic Flying Book Club, and Tor Teen for this free copy. All quotes in this review are taken from the Advanced Reader Copy and may change in final publication.
Animal Violence, Bullying, War
Disability Rep
Okay, fam. You know that I'm not going to pass up the opportunity to read a book about dragons, okay?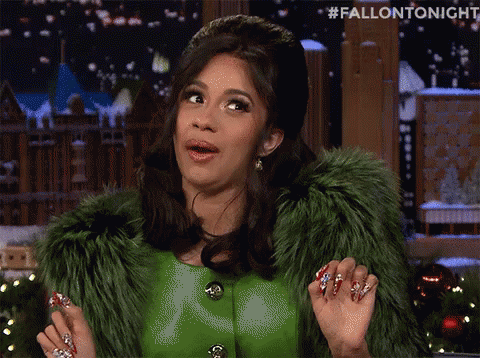 Seriously, though. Give me all the dragons, okay? Because I think that Boeheme did an amazing job with this novel, and I'm kind of bummed that it's over? I mean… imagine having a dragon that can speak to you in your mind, and having the magic of a dragon physically alter your appearance. It sounds like my kind of book, and I absolutely adore why Rain did what she did.
But let me back up a bit.
Rain and Storm are twins, and since they both got sick when they were babies, and the doctor ended up giving the cure to Rain instead of Storm, she was the one that ended up getting better. Her brother didn't end up recovering fully, and it seems like he has a learning disability from it. While his body is correct in age, his mind and his mannerisms are of a younger boy. I don't know what they call it in his book, but from my experience, it would seem like he has a learning or developmental disability, but it came about from this illness. Rain and her father train her to be a Neshu warrior, and she is a freaking bad ass. The only thing is, as a female, she isn't allowed to be one because patriarchy, am I right?
So she pulls a Mulan on us, gets some medicine from this sort of shady lady that gives her dragon powder to stop her monthly bleeding so she can disguise herself as her brother Storm and take his place in the war because we all know he is not made for battle. What makes it worse is that their father was going to go with him to make sure nothing bad happened to him, which meant that both men in the family would be gone.
And of course, my girl Rain does an awesome job in warrior camp, and not only does she end up bonding with her fellow soldiers in training, but I think she may have eyes for both her tent-mate Forest and her Commander? I don't know, man, but I'm curious to see what you guys think about a dragon talking to you in your head asking to be released, you know?
This book got crazy! It was definitely a wild ride, and I think some of my dragon loving friends would like this story.
Yay for another playlist, fam! I know this one is a little short, but I mean. It's hard to find some really good dragon songs, so I made do. Enjoy it for me!
Oops I did it again.
I'm glad that I'm your daughter – but now it is my turn to be your son.
I glanced at Forest and gave him a tiny nod of thanks. He nodded back, then tipped his own cup to his mouth. Already, he felt like a friend. It was the last thing I expected.
I was one of only about thirty left standing – including Sedge, who was close enough for me to see the satisfied expression on his face.
In addition to being invigorated by the sparring, I was inspired by Commander Dane. It was hard to imagine surpassing his level of skill. Though I intended to.
Thank you always for the opportunities to be creative with the ARCs I get to read for blog tours! I absolutely love seeing what my imagination comes up with – both musically and visually for the characters. I hope you enjoyed my stop on this tour, and be sure to check out the other blogs too! See ya, fam!