First Lines Fridays is a weekly feature for book lovers hosted by Wandering Words. What if instead of judging a book by its cover, its author or its prestige, we judged it by its opening lines?
Pick a book off your shelf (it could be your current read or on your TBR) and open to the first page
Copy the first few lines, but don't give anything else about the book away just yet – you need to hook the reader first
Finally… reveal the book!
The monk hastens through the catacombs,
past his brethren,
who watch with inquisitive, yet chaste eyes.
He is feverish, exultant.
After twenty years of searching, he has found it at last.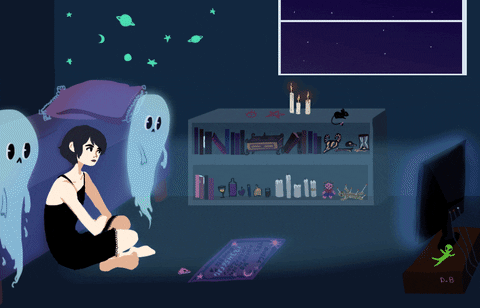 Before the birth of time, a monk uncovers the Devil's Tongue and dares to speak it. The repercussions will be felt for generations…
Sixteen-year-old photography enthusiast Zoey has been fascinated by the haunted, burnt-out ruins of Medwyn Mill House for as long as she can remember–so she and her best friend, Poulton, run away from home to explore them. But are they really alone in the house? And who will know if something goes wrong?
In 1851, seventeen-year-old Roan arrives at the Mill House as a ward–one of three, all with something to hide from their new guardian. When Roan learns that she is connected to an ancient secret, she must escape the house before she is trapped forever.
1583. Hermione, a new young bride, accompanies her husband to the wilds of North Wales where he plans to build the largest water mill and mansion in the area. But rumors of unholy rituals lead to a tragic occurrence and she will need all her strength to defeat it.
Three women, centuries apart, drawn together by one Unholy Pact. A pact made by a man who, more than a thousand years later, may still be watching…
Well doesn't this one sound super, duper creepy?! I'm currently starting it as a buddy read with Tay & Misty @ Frayed Books (although as we all know, I'm hella late in starting it so they probably finished it way before me 🥺 Why do you guys put so much hope in me though?)
Already I'm freaked out by the death certificate I read, and the whole thing with the Monk in the beginning. This one is going to give me nightmares, isn't it?