Lisa @ Bookish Fantasies hosts this weekly meme, and definitely take part in it if you haven't already.
Want to participate in Shelf Control? Here's how:
Write a blog post about a book that you own that you haven't read yet.
Add your link in the comments!
If you'd be so kind, I'd appreciate a link back from your own post.
Check out other posts, and…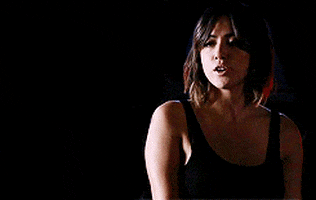 Title: Labyrinth Lost (Brooklyn Brujas #1)
Author: Zoraida Córdova
Published: August 1, 2017
Length: 324 pages

I was chosen by the Deos. Even gods make mistakes.
Alex is a bruja, the most powerful witch in a generation…and she hates magic. At her Deathday celebration, Alex performs a spell to rid herself of her power. But it backfires. Her whole family vanishes into thin air, leaving her alone with Nova, a brujo she can't trust, but who may be Alex's only chance at saving her family.
Pretty sure it was from Book Outlet but I honestly don't remember.
I honestly don't remember.
Because it's brujas? I freaking love brujas! Give me more brujas! Plus it may be perfect for an October read or something.
It keeps staring at me from my seat at my desk. Maybe I should just forget actually reading anything else and just say screw it and read what I want to read. Yolo!