So Hurricane Dorian didn't end up hitting my house as badly as it could have, which I am so thankful for. I'm glad that my work and the City of Norfolk ended up closing though, because downtown was pretty flooded from what I saw. I would not have wanted to be stuck in there.
Thanks again to Mandy @ Devouring Books for hosting this weekly meme! I wonder what I will end up choosing for summer reads, since I clearly can't read books while on vacation. If you guys remember when I was in Hawaii, I don't think I read anything at all!
So I did a post for Summer Reads with Friday Favorites back in July – which you should totally check out by the way – and since I can't really always put the same books on each list even if I wanted to, I'll see what else I feel works well as a summer read!
Anything mermaid or ocean related is totally on my summer list. I still need to find this book honestly, but I am low-key obsessed with mermaids so why would I not want to read this?
I think I like the cover. It's so pink, and like… it looks so pretty! Summer is supposed to be about pretty stuff, right?
You know you love me. XoXo. Gossip Girl.
I mean how can you not want to read this? It screams guilty pleasure, reading about these rich trust fund bitches who waste their parents money and have fun while they're at it? It's disgustingly fun.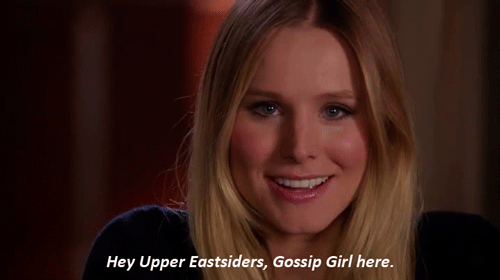 That cover is to die for. Can I live in the ocean and just not deal with human problems? Do they have books down there?
Give. Me. All. The. Mermaid. Mythology. Books!
See, I totally chose different books this time so yay me! I know some people aren't much into summer reads, and more into other seasons, so what is on your list? Have you read any of these books yet? Should I immediately read one of these? Let me know!