It's officially been a week since I've used my new graphics and I am so in love with them! I feel like they match my aesthetic better than before, and they just seem cleaner. Thank you so much to everyone for giving me some comments and feedback on my graphics! I so appreciate the constructive and positive feedback! It helps me to figure out what I like or don't like with my blog. I'm always tweaking it, after all.
So Kibby @ Something of the Book wants us to go back to our school days and tell you what we loved to read in school. Do I even remember that? I'll figure out something.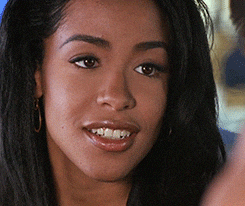 Clearly. Also, this list may be similar to one of the Top Ten Tuesday posts I did earlier on, so sorry for the repeats but it's really the same.
Heaven was one of my favorite characters to read about. Even though sometimes she did some stupid stuff.
And of course this one.
As far as books I actually read in school for school? I don't remember any of them.
I know this one was short but…. I honestly don't remember what I used to read over and over and over again besides what I posted in the other post and I don't really want a repeat completely. You know? I'm sorry, fam.