Thank you so much to Mel & Mir @ TBR and Beyond for hosting this special blog tour for Don't Say a Word by Amber Lynn Natusch! I was so thankful to be chosen for this tour, and I got to do an interview with Amber which I hope you guys will get to enjoy as well! Be sure to click on the banner to see the rest of the stops on the tour and go support TBR and Beyond's first blog tour!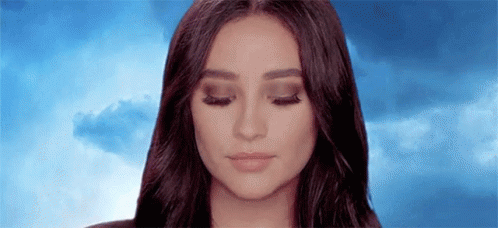 Kylene Danners's ex–FBI agent father is in prison for murder and she's hell-bent on getting him out. But trying to investigate in the small town where a defensive lineman is a hero no matter who he tries to kill and the girl who gets him locked up is public enemy number one is dangerous. Dark secrets are everywhere in Jasperville—the kind Ky can't walk away from.
When rookie FBI agent Cedric Dawson returns to town to finish an open investigation, he goes undercover at her high school—as her ex. Determined to keep her from interfering, Dawson's plan backfires after Ky gets an anonymous call about missing girls officially labeled as runaways—runaways that didn't really run away at all. Because dead girls can't run. And they don't say a word.
AMBER LYNN NATUSCH is the author of the bestselling Caged series for adults. She was born and raised in Winnipeg, and is still deeply attached to her Canadian roots. She loves to dance and practice Muay Thai―but spends most of her time running a chiropractic practice with her husband, raising two young children, and attempting to write when she can lock herself in the bathroom for ten minutes of peace. Dare You to Lie is her debut YA novel with Tor Teen.Check Amber out on her various platforms!
Website | Twitter | Instagram | Goodreads
What was the inspiration for this series?
I was obsessed with Veronica Mars when it first aired and was DEVASTATED when it was canceled…might have needed therapy over that one, I think 😉 So, a decade later, I dreamt up an idea for a series with all the VM feels, but its own story. Hopefully that's what I did!
Describe a typical writing day for you.
I'm not sure that exists! My days are never typical. I have two young kids and a practice to run, so I write only part-time (which I cram in whenever I can). Thankfully, I'm a pretty focused writer and can get a lot done in a short time. I have five series that I write, so I need to maximize my word count however I can!
When you're writing a new novel, what drink do you have to have with you for the majority of the process?
Kombucha. Always. Preferably citrus flavored. And water, too, because your brain does not function well when dehydrated.
Do you have any works in progress that you're excited to share with us?
I ALWAYS have a WIP going (the downfall of having so many open series going at the same time). I have two adult urban fantasy series on the fourth in their respective series, the fourth in a paranormal romance, a new YA fantasy on submission with publishers ( I REALLY love this one…), and two plot bunnies that will not leave me alone, which sucks because I have no time to start them but I am dying to start. They're both YA (one UF and one…historical mytery/superhero? Not really sure what it's going to be…). My brain is a wild jungle of ideas I try to tame on the daily 😉
If you could be best friends with any fictional character, who would it be and why?
…Are you implying I'm not already? Is that not normal? *makes shifty eyes around the room*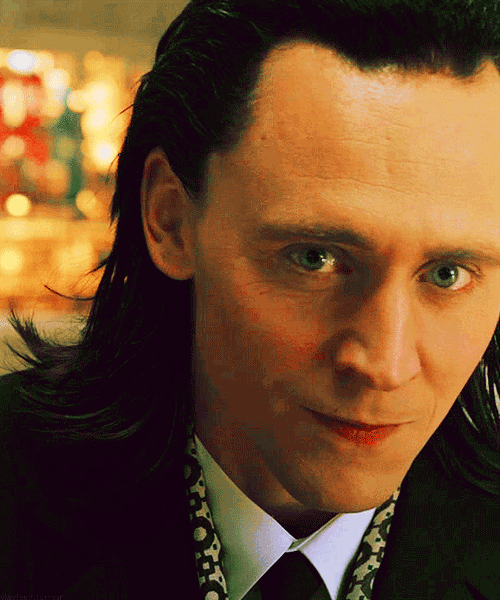 All joking aside, I have no idea who I'd pick. I love too many to have just one!
Which of your characters reminds you the most of yourself?
LOL…I think all of my main characters have bits of me in them (how could they not?), but the main character in Dare You to Lie and Don't Say a Word is likely the most like me. We both have incredibly sharp tongues (though I've learned to put a leash on mine with age), speak fluent sarcasm, and have big hearts hidden under thick metal armor. We're both loyal to a fault, and, if you cross us…*sucks in breath between teeth*…let's just say it might not end well.
Which character has your favorite name?
So I'm crazy particular about names—they have to suit both the character's appearance and their personality. I think all of the ones in this book do, but I particularly like the MC's best friend's name. Garrett Higgins says small town guy who's loyal, caring, but ready to throw down if need be. I have a habit of naming people by last name only when it's suitable, and I think Striker is a great example of that. Her dad's former partner and current father figure in her life. He sounds like someone you don't want to mess with (because you don't), someone with integrity and a relentless need to get to the bottom of things, all of which are accurate AF.
What mythical creature would you be and why?
The Kraken. Hands down. Don't know why—I'm just mildly obsessed with it.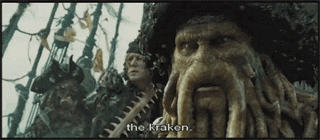 What advice would you give your past self on becoming an author?
Honestly, I don't have a lot of advice for younger me, other than you're not a fraud. You don't need a degree in literature to be a capable storyteller. You don't need to be able to break down all the parts of a story and name them. Some people just have an inherent ability to understand/execute writing without an education to support it. That used to really make me feel inferior when I started out. Now, it doesn't.
Describe your favorite character in three words.
Badass. Flawed. Vulnerable.
US and Canada readers have the opportunity to win a physical copy of Don't Say a Word ARC! This is a wonderful opportunity, and thank you so much to Amber for hosting this giveaway.
a Rafflecopter giveaway
https://widget-prime.rafflecopter.com/launch.js
I love that I had this opportunity! Thank you so much to Mel & Mir, and especially Amber for allowing me to be a part of this special blog tour. I can't wait to share my review soon. I wish everyone luck who will enter the giveaway!