Can it be Friday already? I swear I need to take another week off from work and just straight READ. Ya know? Then I can push through all my ARCs and library books and finally get to the books on my physical shelf. You know, the whole goal of this thing?
Lisa @ Bookish Fantasies hosts this weekly meme, and definitely take part in it if you haven't already.
Want to participate in Shelf Control? Here's how:
Write a blog post about a book that you own that you haven't read yet.
Add your link in the comments!
If you'd be so kind, I'd appreciate a link back from your own post.
Check out other posts, and…
Title: Blanca & Roja
Author: Anna-Marie McLemore
Published: October 9, 2018
Length: 375 pages
The biggest lie of all is the story you think you already know.
The del Cisne girls have never just been sisters; they're also rivals, Blanca as obedient and graceful as Roja is vicious and manipulative. They know that, because of a generations-old spell, their family is bound to a bevy of swans deep in the woods. They know that, one day, the swans will pull them into a dangerous game that will leave one of them a girl, and trap the other in the body of a swan.
But when two local boys become drawn into the game, the swans' spell intertwines with the strange and unpredictable magic lacing the woods, and all four of their fates depend on facing truths that could either save or destroy them. Blanca & Roja is the captivating story of sisters, friendship, love, hatred, and the price we pay to protect our hearts.
I've been on a library binge recently and… yeah I can't even borrow or request any more books because I hit my limit. I'm ashamed.
I want to say it was sometime at the end of July since I was trying to read this for the Latinx Book Club on Twitter (which I'm a dumb dumb because I just found their blog and followed, so GO DO THAT.
Besides it being part of the Latinx Book Club, I really want to connect more with my Latinx side and I feel like that's one of my heritages that I'm really lacking in without wanting to. I want to read more from Latinx authors and be immersed in their world. I feel like this is a great choice, and I can't wait to enjoy this one.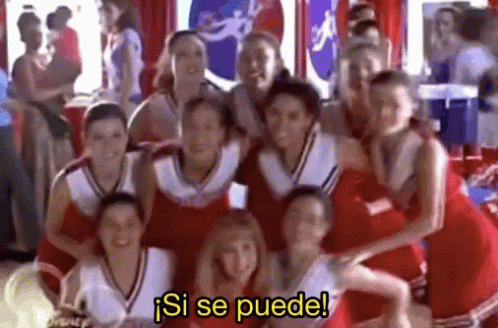 Side note, does anyone remember this movie? I can't find it anywhere but I would love to watch it again. Also, who else has read this book, or who is going to read it this month for Latinx Book Club? Lemme know, fam!