Wait a gosh darn minute! This is the best freaking topic ever! Thanks so much Mandy @ Devouring Books for including this!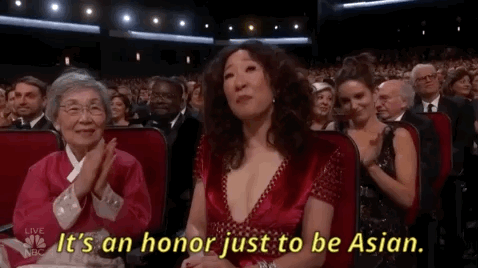 Rules!
Share your top 5 books of the current topic– these can be books that you want to read, have read and loved, have read and hated, you can do it any way you want.
Tag the original post
Tag 5 people
Although The Rise of Kyoshi doesn't take place in a real life Asian setting, Avatar the Last Airbender is highly influenced by Asian cultures. Watch the show and learn from the creators Mike and Bryan. The Four Nations are definitely Asian influenced so I'm including this.
Spin the Dawn is also not a real life Asian setting, but it has influences in Chinese and Japanese culture: A'landi. It's also been described as Project Runway meets Mulan, so that's going to be super fun.
Now Wicked Fox, on the other hand, actually takes place in Seoul, South Korea. I would freaking love to visit Seoul one day, and it will be a lifetime dream to go there so I'm definitely going to make it happen.
---
I remember reading Tiger's Curse when I was first starting to blog and wow. I really did love this book. I don't know why I didn't end up finishing the series (just kidding – it's because I have issues finishing series!) but hopefully I can re-read this one and continue on. Majority of this book takes place in India.
Soundless takes place in China, maybe even feudal China, but has some mystical properties that you won't see until the absolute very ending. I hope that wasn't a spoiler.
I need to read Flame in the Mist like immediately. Feudal Japan and samurais?! Sign me the hell up. Plus it's Renee.
---
Give me all the feudal Japan / feudal Japan-inspired novels! This one – Stormdancer – from the lovely Jay Kristoff himself. I know I still need to read this, especially if I'm going to be introduced to this man.
The Candle and the Flame takes place in Noor, which is located along the infamous Silk Road. I mean, how many books do you know actively takes place along the Silk Road? I'm down.
Risuko is very specific on where this takes place. According to Goodreads, not only does this take place in Japan during 1570, but Mochizuki, Shinano. I know I have a copy of this somewhere. I need to read this.
So my mom finally got my results for my 23 and Me test, and yep I'm totally Japanese. Not as much as I honestly thought I was – which is depressing me – but I'm over people telling me that I'm not Asian because I'm hella dark. So here's the damn proof bitches! I'm Japanese and proud.
Anyways… sorry for that mini rant! I know I didn't post all of them, but what else should I include? I need more to read.