I know I'm super duper late with this – so sorry guys! – but I'm posting it today so I can make sure I'm caught up later this week. Thank you again so much Mandy @ Devouring Books for bringing this back, and for tagging me on Twitter to do this one. I love having a post to work on every day of the week, and I love coming up with lists.
Rules!
Share your top 5 books of the current topic– these can be books that you want to read, have read and loved, have read and hated, you can do it any way you want.
Tag the original post
Tag 5 people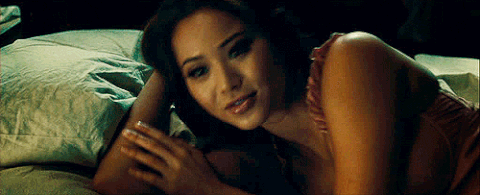 I feel like I'm not much of a psychological thriller person, but there have been some that I liked. But like I've said before, I think that expanding my genres will help me find some more books that I may end up enjoying. So let's see what I add on this list.
---
This has been on my TBR list for like a month or more, and I swear I'm going to read it before the year is out! I super swear it.
---
One of my long time friends actually recommended this one, so I'll have to check it out. Not just because it's a Reese Witherspoon book club choice. That's definitely not the reason.
---
I'm not a CoHort (yet?) but this is one that I've been wanting to read. I also heard that this was pretty damn creepy, so hopefully I can get through it.
---
I read The Wife Between Us, and I listened to a podcast about this one (spoilers in it, so beware) and I was really intrigued by what they had to say about it.
---
I was really into Lock Every Door when I got chosen for the blog tour with Fantastic Flying Book Club, and I keep hearing that I should read Sager's previous books as well. I figured I'd read this one.
This one was actually kind of hard to do! It really makes me realize that I don't want to get into the psychological thriller genre as much, or that there's so many that I've seen before but haven't really wanted to read yet. I also think there aren't any YA psychological thrillers, although I may be wrong. Do you have any that I should start with?
Don't feel pressured to do these if you don't want to! I just want to make sure I spread the word on this weekly meme, and maybe get some more people to play along. Who knows? You may know someone who wants to try it.