Thank you so much Dini @ Dini Panda Reads for nominating me for this award! I have never been nominated before, and I honestly never thought I would because my blog is all over the place, but thank you so much for believing in me! Please go check out Dini's blog (it's freaking gorgeous and amazing, just like Dini herself) and show her some support! Let's see what kind of questions I get to answer on this one.
what is the sunshine blogger award?
The Sunshine Blogger Award is given to those who are creative, positive and inspiring while spreading sunshine to the blogging community.
how does it work?
Thank the blogger(s) who nominated you in a blog post and link back to their blog.
Answer the 11 questions sent by the person who nominated you.
Nominate 11 new blogs to receive the award and write them 11 new questions.
List the rules and display the Sunshine Blogger Award logo in your post and/or on your blog.
[1] What is your favorite book genre?
Young adult fantasy for sure. I love almost anything in the young adult world, but fantasy seems to be my main one because I love seeing people my age or a little younger having to save the world and realizing that they are strong enough and capable enough to do so. It's a nice little break from reality sometimes.
[2] What book do you wish would be made into a TV series/movie?
Either the Lunar Chronicles or The Inheritance Cycle. The Eragon movie was okay, but it had the potential to be so much better. I think making both of these into series will be able to keep them more true to their source material and not have to skimp out on a lot of the details.
[3] You need to escape your house (for some reason) and can only bring 3 books in your bag. What books would you take?
[4] Why did you start a book blog?
I liked being able to share my thoughts on what I was reading, and I wanted to be able to look back throughout the years and see how I've improved in my writing and all that. Plus sometimes I like to see what books I read in the past and what I thought about it back then. Which books I want to read again, which books were one and done for me, stuff like that.
[5] What was your last 5-star read and why?
Yeah dude this book tripped me out but I absolutely loved it. I was not expecting to like it as much as I did, but then the first sentence and first few lines absolutely sucked me in to the point that I pretty much listened to it all day at work as much as I could. Sometimes I can't do that anymore, but when I can, it's the best time to read a great book.
[6] What's a destination you want to visit because of a book you read?
Havana, Cuba. I know that it may not be possible for a very long time, but I hope that one day I will be able to see it and experience what it has to offer, and learn more about its culture and history.
[7] If you could read any book again for the first time, which book would it be and why?
I remember the first time I read this book and I fell in love with this story. Rose was my all time favorite heroine, and I loved that she was strong and capable of protecting not only herself but her best friend Lissa as well. I wasn't too keen on the romance because of the age difference (I mean she was still in high school after all), although I liked that Dimitri at first tried to not let it get that far (tried…. tried his hardest I guess), but I could understand falling for him. I mean I know I did.
[8] Do you read books in another language? If yes, what language?
Unfortunately, no. I'm not fluent in anything anymore, and I haven't been practicing my other languages. I know I need to, but I just haven't been keeping up with it. Maybe I will.
[9] Which fictional character do you think is most like you?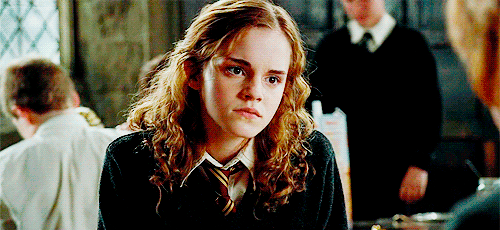 Enough said.
[10] Which fictional world would you most like to visit or live in and why?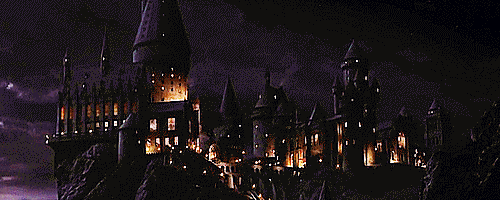 I want to live this life. If I could have been a student at Hogwarts, I would have been the best student ever. I want to be in Hermione's shoes. I mean, I'm a Muggle born like her. I can be like her right? Right??
[11] What popular book and/or author do you hate?
Uh….. I don't think hate is the right word because I don't really hate people that I don't care about. I guess I don't care about them as much, or like the controversy that I've read about them. It hasn't made me want to read their books anymore or ever. Sorry.
my questions:
Name the top five book characters in your gang and what position they would be.
Who is your absolute favorite author and why?
What was the biggest controversy you've learned about in the bookish community?
How long have you been blogging?
Where is your favorite place to read? Favorite place to blog?
Which TV series would you have wanted to read about if it was a book series instead and why?
Which book character reminds you of a TV series/movie character and how are they similar?
What author do you refuse to read and why?
What kind of advice would you give to beginner book bloggers?
What would you say to your past self that you wish you knew back then?
What is your best advice to stay positive in the book blogging community?
I hereby nominate the following bloggers that have been nothing but supportive and positive during my journey of being a book blogger. I don't know what I would do without them.
Waking up to this news today has definitely made me feel better. I think I had a mini depressive episode since I've been here, and honestly… yeah. Well, I want to stay positive as much as possible and spread the love all throughout the book blogging community. I hope everyone is having a wonderful weekend so far.