Title: Renegades (Renegades #1)
Author: Marissa Meyer
Genre: YA Fantasy, Science Fiction
Format: Audiobook
Narrated By: Dan Bittner, Rebecca Soler
Length: 16 hours, 58 minutes
Publisher: Feiwel & Friends
Publish Date: November 7, 2017
Rating:  ★  ★  ★  ★ 
Recommend: Yes
This is totally the vibe I got from the Renegades. Well, in the fact that people relied on them to deal with different problems and they wanted to be as just and fair as possible. The other part of Renegades reminded me of…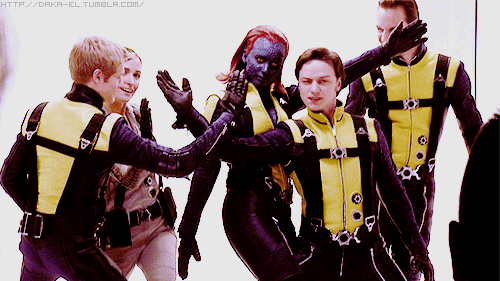 So many powers are different and there are two different sides fighting against one another. Even though the Anarchists were seen as villains because they fought against the Renegades, were they really truly evil like they were made out to be?
There's also no real explanation for why they have these powers or how they got them. They are called "prodigies" and some parents that find out that they had prodigy children were afraid of them and even went as far as to abandon them. I think that was the saddest part to read about, well besides that horrible prologue to give us some insight on why the heck Nova hates the Renegades so much!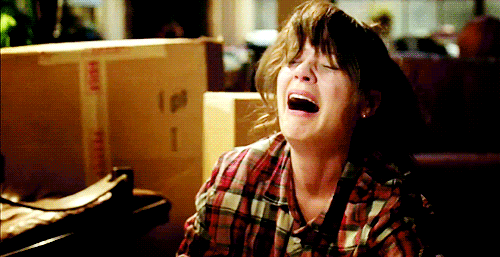 There were so many parts of this book that felt super snarky (which I totally loved) and other aspects that were just completely heartbreaking. I can't get too into it without delving into spoiler territory, but I definitely did like this book. It was super long to listen to though, and I felt like there were times where I would space out and then come back and realize that something happened. This is a book that I could devote my attention to while driving for some odd reason. At work, it was a little harder.
Nova – our main protagonist – is definitely in a bind. She identifies as an Anarchist, under the wing of her uncle Ace. But when a plan comes into play that has her undercover in the world of the Renegades, the loyalties start to shift and she catches herself actually becoming friends with those that she would normally see as her enemy. Then we also have Adrian leaving a double – almost triple – life because not only is he a Renegade, but he also dons another uniform altogether, and he hasn't told a soul about it. He can't, not with his adoptive fathers being on the council of the Renegades, one of his dads being the Captain and all.
I just… wow. I can't believe how that ended. Way to set up the second book perfectly, because the ending had me screaming. I still also don't know whether Ingrid is truly [redacted] or not, but I don't know how I would feel if that final battle ended the way that it supposedly did on screen. We will have to see, won't we.