Thank you so much to Something of the Book for staying on top of this weekly meme list! I know if I was in charge of something as massive as this, I'd feel so much pressure to have everything planned out like two years in advance, which is not something I can do with something like this! So major shout out, and go check out the rest of the topics for July and hop on in!
So basically, I am not a huge fan of romance novels, or at least the ones that usually have a half naked guy on the cover or something. I know, shoot me. But lately I've noticed that I have read some novels classified as "romance" that I actually enjoyed, so I'm going to list the ones I read, and the ones I want to read here!
I'm actually surprised that Natasha felt love for Daniel after less than 24 hours, but I feel like I would have felt the same way. I liked this one.
---
I can't stop talking about this book, seriously! Mixing historical fiction with romance must be something I'm down with because I absolutely loved this novel so much.

---
Everyone keeps telling me that I have to read this, so I'm gonna freaking do it! I swear it.
---
I've been sleeping on Maurene Goo so let me start off with this one first.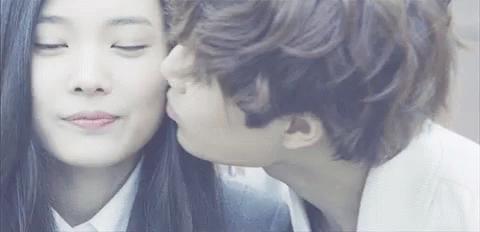 ---
The first book was surprisingly enjoyable, although I read it a year ago or so. I'd like to finish this one and see what Kendra Donovan is going to do to get back to her own time.
This one was actually kind of hard! They may not have been the typical romance novels, but they are tagged as being romance novels in some aspect, so it totally counts, right? What genre would you say is outside of your usual genre? Let me know!