So this one is going to be fun because I wasn't even planning on having something like this on my blog. What came from this is an article that came across my Facebook Feed about Twilight Author Stephanie Meyer. The title of the article is very, very misleading, and some mentioned that it was total clickbait. In fact, the title of the article (and if you click it, it leads to the article) is as follows:
Now here's where it gets sticky, and why some people saw this as a personal attack on Stephanie Meyer and other reasons that would not give it credibility.
For one, an author is entitled to whatever vision they have for their book. It's their freaking book – that only makes sense! They are the ones that have to create this world from the ground up (especially if it's a fantasy novel) and even if it's not, they are responsible for creating something that they want to share with the world. I'm not saying that Meyer was not allowed this basic right to her book. Not at all.
I don't dictate that kind of thing.
However, when it came time to make the movie (I'm not going to debate on whether the franchise was good or not) apparently the only way that the director was able to add diverse actors to the cast was from Meyer allowing the villain Laurent to be played by a POC.
Now, reading those two paragraphs, after already reading that Meyer could not see any of the Cullens as anything other than white due to their "pale glistening skin" – notice that white was not included in that statement – the director had to resort to saying that "There are Black olives out there!" that made Meyer agree to the casting of Edi Gathegi as Laurent. Since Meyer herself described Laurent as having olive skin, that should count as diversity, right?
So while having some diversity on the cast – minor characters – may have seemed like a huge step, was it really? Was it just a "check in the box" to say that "Hey, Twilight isn't all white people"? I mean, if that's how Meyer saw her book – with the exception of Laurent and the werewolves – should that be okay? Should the lack of diversity in a novel be okay in this day and age?
This was already a very heated discussion on Facebook after I shared it in a few book groups I'm in. Some people said I was twisting the title to make it seem like Meyer is racist. Some people said I was causing drama just to cause drama. Some people said "black people don't have to be in everything." Guess what, they aren't.
But the majority of people could understand that diversity isn't a check mark. It isn't just something you do half-assed so that you can say you did it. And that would be my point. Don't try to make your book or movie diverse if that's not your intention, but own up to your decision and be sure you can back it up when people call you out on it.
Diversity isn't just race. I know we know that, but sometimes it needs to be repeated for those that think it's only about the color of your skin.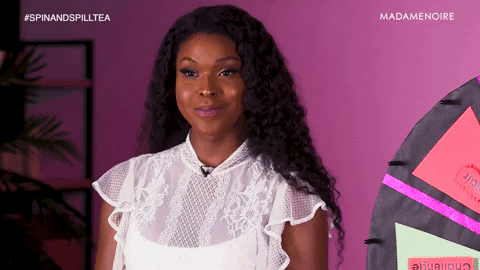 So what do you guys think? Do you think just including someone that isn't your "regular" character a good attempt at diversity? Do you think it's important to have diverse characters? Let me know!
And remember, everyone is entitled to your own opinion. No fights, no insults towards one another. Just healthy discussions.