The Sunday Post is a weekly meme hosted by Caffeinated Book Reviewer. It's a chance to share news about the past week, reading recaps, new hauls, and more.
On a spur of the moment, I started another ARC one night, but then I haven't picked it up again. I know, I know. Don't ask me about it. I just don't like reading on a Kindle, and unfortunately that's where I need to read this one. From what I did read that night though, it was super interesting so hopefully I will pick it back up again one night. That's pretty much what happened: I wanted to read in bed but couldn't turn on the light so I found a book I needed to read on my Kindle and the rest is history.
It's another one that I was supposed to have read ages ago, but at least this one I'm liking a lot better. It's moving fairly quickly so far, but I like it!
Hmm….
So I did it again. I don't know how I ended up borrowing more books again. It's not like I'm reading them as quickly as I am borrowing them. Is this what you consider a problem? Am I the issue here?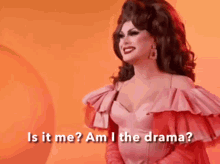 Not as much as last week! So that's a good sign, right?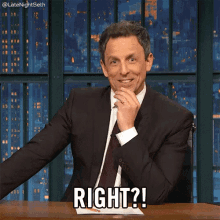 So our library does LARP events almost every month – not that frequently but it feels that way sometimes – and this was the first time I got to participate and work behind the scenes of the LARP event. This month we did a Super Mario themed one, and it was actually pretty fun. We had like six mini games that the families got to take part in, while they played through the "board" before we came to the final boss battle to fight Bowser. I got to cosplay as Princess Daisy – well I got to wear a dress, not so much actually cosplay as her but still – and we had a blast.
I was actually really worried about how it was going to go because I felt like I was way over my head and just going to be a terrible team member, but I guess I did a good job. It was supposed to be at the park near our branch, but because it rained earlier and the ground was still muddy, we made the decision to change it to our branch. We were all in the lobby and it was chaotic as heck but really fun. I think the kids and the families had a lot of fun with it, so that's the main goal.
I also got my nails done finally after so long – yay! Yes, that's actually a pretty big deal for me because I haven't set aside time to get them done in so long that they were feeling really lame. My hair is also pretty lame right now, but that's okay. Getting my hair braided is like $250 each time, and it can take six hours to get done so that's a whole day of sitting. Don't get me wrong though, I love how my hair looks and feels when it's done but I also need a break from kicking that much out on my hair and it lasts for only about a month. That can be pretty long when you think about it but it doesn't stay as fresh and pretty as I would like it to for the whole month. It's okay though. I did buy a grey wig that I want to try. I just have to get my hair together – possibly straighten it or something so that it can go under the wig nicely.
Today, before I finished writing this post, we also took the dogs to the dog park! It had actually been a long time since we did that, and they had a lot of fun. I really need to get them to be more social around other dogs though because they act like such mean girls. They really do have hardcore pack mentality and I know that's my fault for not getting them to be socially trained and whatnot. They are well-behaved dogs. But they like to instigate and bark at other dogs and "cause trouble".
So my girl Becky G came out with a new music video a few days ago and I'm in love with it! I love the song, I love the vibe, I love her let's be honest. She can come out with anything and I'll immediately love it. I still need to listen to this a few more times before I can consider this being on repeat, but you know I gotta share it with ya.
I finally got to the final season of Lost Girl and I can't handle it. I don't want it to be over! Did you notice that I also stopped watching Charmed when I got to the final season because I didn't want it to be over? Well, no I think that was because I just don't like the Billy and Christie arc. I don't like Christie, but I like Billy. But anyway. I also know that my girl Kenzi is not in the season as much as she was in the rest of the show, and I don't know if I can handle that, you know? Ksenia Solo is an amazing actor and I'm so glad she gave us an amazing Kenzi. Kenzi has always been my favorite character of the show and you can tell that she is a huge fan favorite because Ksenia just played her like a bad ass bitch.
I know I need to see how the show ends eventually, especially since I never finished Xena for that same reason… or Angel… or a lot of shows. Yes, I see that I have an issue with things ending.
And apparently I just found out that my Tumblr account is now gone, so all of that history of roleplaying and shit is disappeared. I guess. I'm sad now.
Okay maybe the posts aren't gone but I can't log in? Well damn.
I miss roleplaying on Tumblr. Did y'all used to do that? Looking back at my blogs and seeing what I did makes me want to get back into it. But damn that was a lot of hard work and I can barely seem to come up with blog posts to write here lately. But I missed the creativity that I had with it, and the people I met and got to know through our stories. I'm wondering if the rp world is still pretty active on there since Tumblr changed a whole lot. I'm looking and it's legit been almost 10 years since I actively roleplayed as my different characters.
Are there things that you used to do that you loved doing, but don't do much anymore? Any of them that you would want to get back into eventually? Or is it just me?
See you tomorrow, friends.