Thank you again to Sam @ Taking on a World of Words for hosting this weekly meme. I'm pretty sure you all know the drill by now, but in case you don't and you want to join, here are the three questions we always answer:
What are you currently reading?
What did you recently finish reading?
What do you think you will read next?
I know I'm really not reading I Love You So Mochi quickly enough, but I want to make sure I still have it on this list. I have been sick for the past two days – and even though I'm writing this on Tuesday night, I have no idea if I am actually feeling better Wednesday. We will see though. I'm sure I'll make a post about it or something. Or at least a posts on Bookstagram since I haven't posted on that in a few days either. I'm trying so hard to finish The Colours of Death so I can move on to another ILL but I don't think I'll finish it on time. I don't know if I really want to request them as ILLs again either so I may have to find an audiobook copy for them. Hopefully I can though.
Not as many books as last week but it's okay! Still making progress, and I'm happy with it. I loved all the books that I've read so far this past week, so I'm really happy with that as well.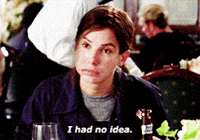 We all know how much of a mood reader I am, so I can put a list of what I could read over and over and over again but that doesn't mean that I'll actually get to them on time. So I'm just not going to list them yet until I start the readathon later on this month. Then I'll actually get to that part of reading! Yay!
I hope everyone is having a good week so far. I'm hoping I can get some reviews up this week since I have at least two to write that I want to share. Whether I make them full reviews or part of a rapid review round up, I am not sure yet. I kind of want to do a full length one since it's been a while, but I don't know if I have the energy for it. I still want to try though. I know, I've been repeating myself over and over again. That's what happens when I'm sick, clearly. Hopefully I'll feel a bit better soon.
Can't wait to hear what some of your current reads are!