Thanks to Dini @ Dini Panda Reads, I'm adding Goodreads Monday to my weekly meme schedule, and I'm excited to do this one. This weekly meme was started by @Lauren's Page Turners and it invites you to pick a book from your TBR and explain why you want to read it.
Partners in Crime
by Alisha Rai
Length: 400 pages
Publisher: Avon Books
Release Date: October 18, 2022
Genre: Contemporary Romance
Indian Matchmaking meets Date Night in this fun, romantic adventure in which a match-made couple about to be engaged gets caught up in a caper that puts their future—and lives—in danger.
At thirty-five, with a stable job as an accountant, Mira Chaudhary wants nothing more than to find a boring man to spend the rest of her life with. Having had enough excitement in her younger days and desperately trying to escape her dysfunctional past, she turns to a matching app specializing in Indian American singles to help her find someone to settle down with.
Enter Naveen Desai. An English professor with an uneventful, normal, and—dare she say it, boring—life, Naveen is perfect.
But just when things are going well, Mira receives news that her aunt has died. Suddenly a trip to Las Vegas to settle her aunt's affairs turns into a mad dash to escape kidnappers, evade art thieves, and consorting with hackers who can decipher just what it was Mira's aunt was involved with. Mira just hopes that Naveen isn't chased away by the very same life of "excitement" that she's been trying to get away from. But maybe, over the course of one wild night, Mira and Naveen will find the love connection that neither expected.
Why didn't I catch the fact that I used the wrong graphic last week for this part? Aiyah.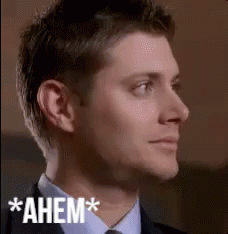 Anyway…
I'm so excited to get this book so that I can do a buddy read with Joanna @ The Geekish Brunette because I haven't done a buddy read with her – either ever or in a while… I feel like we could have done it long ago but it was too long for this old mind to remember – and I love her thoughts on books!
Also, I love Alisha Rai from her work with her Modern Love series – although I still have to read the rest of the books… Yeah, yeah don't @ me – so when I saw that this was coming out, I knew I had to read it! This also reminds me that I should do a reread of The Right Swipe because that was perfect, and then finish the rest of the trilogy because I was into it.
I need to get back on reading more contemporary romances again since it's been a bit. For some reason I've been focused more on cozy mystery, which is completely fine because I love that genre as well, but I haven't been getting back into the love books lol. I want to fall in love with love again through the books and I'll have to get on that soon.
So this week I'm going to be pretty busy with different work schedules since there's a few changes that I made to participate in certain programs. And then I was looking at my schedule for the month, and it looks like I'm working almost every Saturday this month! I guess that works since I'll be off on those Fridays besides working trivia, so that's going to be interesting. I'm curious to see how March will be, and how many books I end up reading!
Anyway, hope to see you next time!