Let's Talk Bookish is a weekly meme that was originally created and hosted by Rukky @ Eternity Books starting in August 2019, and was then cohosted with Dani @ Literary Lion from May 2020 to March 2022. Aria @ Book Nook Bits has been the host since the beginning of April 2022.
Prompts: For this week's LTB, pick your own Valentine's Day related LTB topic: you can talk about whether or not you like reading romance, or you can list some of your favorite romance tropes! You can also check out the LTB archives on my blog and on Rukky's for more ideas.
Yay for another Valentine's Freebie! Now I just have to figure out what kind of freebie I'm going to do. Hmm… maybe I can briefly talk about why I'm more fond of the friends to lovers trope than the more popular enemies to lovers trope.
Yeah, let's go with that.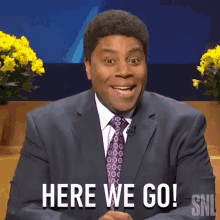 Now I know that there are so many people that find the enemies to lovers trope more appealing because of the animosity that it begins with and then how it ends up getting so intense that they just end up making out or whatever. I actually don't know if that's really the reason why more people like enemies to lovers, that was just an assumption. I know that for me, I don't mind the snark and stuff when people don't like each other at first, and then get to know each other in a different way – most likely a more profound and more personal way – and then they find that these feelings that they thought was hate were actually just intensity. I feel like a good example of this that I actually enjoyed was The Unhoneymooners by Christina Lauren. That was one of my favorite enemies to lovers book. Another good example was Dating Makes Perfect by Pintip Dunn, where it kind of goes from friends to enemies to lovers and has a fake dating trope as well.
But I digress…
All of that above was to say that I have nothing against the enemies to lovers trope, especially when it's done well. I just personally prefer the friends to lovers trope because to me, when characters are already friends and close, it can just make more sense for them to fall in love with each other without even realizing it. To me, that is so incredibly romantic and makes my heart flutter when it happens. You know things about your friends that you wouldn't know about your enemies, and you've already seen your friends in their good, bad, and ugly stages, so the love that builds despite their flaws just feels more true and deep. Am I a secret romantic or something? Does this even make sense? I don't know, but I just have a real special space in my heart for beautifully written friends to lovers stories, and I definitely need more of them.
Maybe it's because I feel like I fell in love with my best friend or something. That could be why I'm slightly biased.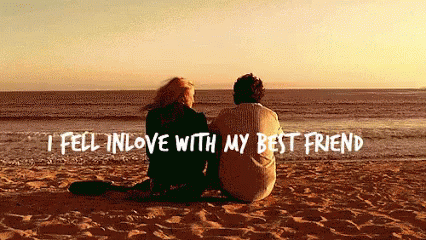 So if anyone knows of any good friends to lovers books that they want to recommend, please let me know! I'm always looking for them and always happy to read them.
I love when prompts allow me to just ramble and type whatever comes to my head. I don't know if you noticed, but I am the worst at actually planning what I want to say to sound coherent and intelligent. I've always been like this when it comes to my blog posts, and I feel like this works for me. If I were an actual author like I wanted to be in the past, I would be a pantser for sure. That's how most of my books actually started! I just let the words flow from my mind and let it go to the keyboard. And that's probably why I haven't finished a book, because the words stopped flowing. It's okay, I'm sure I'll come back to them one day.
But yes, please give me some recs in the comments! I'm always wanting to read more romance novels since there was a point in time where I wasn't reading them as much. Now they act like a reset for me when I need to have something to be happy about. See you next time!