This is my first tour with RABT Book Tours and I'm really excited to be able to share my post with you today. Click on the banner above for the full tour schedule and to see more tours on their roster.
Disclaimer: I voluntarily read and reviewed an advanced copy of this book. All thoughts and opinions are my own. Thank you to RABT Book Tours, NewLink Publishing, and Seb Cielens for this free copy. All quotes in this review are taken from the Advanced Reader Copy and may change in final publication.
I adore finding new books that are based on Asian culture. There are very few fantasy novels based on Korean culture, so I was really excited to see that there was this one for a blog tour. I appreciate Cielens for immersing himself in Asian culture and that was what made me take a chance to read this. #ownvoices novels are my preferred of course, but knowing that Cielens did a lot of research and made sure that what he was writing was true to the history. I mean, that would make sense since he is a professional historian, right? So I appreciate that. If you read the interview hosted by A Life Through Books, you'll see what I mean.
Despite this being less than 300 pages, it was still an immersive story that gave me a run for my money for a huge YA fantasy fan like me. I'm kind of bummed that it was short, but I'm glad to see that there's supposed to be a second book coming out. I look forward to reading more in this series, and I hope that he write a lot more books in this series.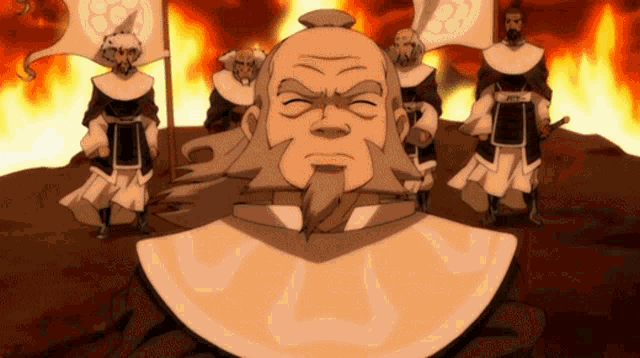 And if you didn't think that I was going to share the Grand Master of the White Lotus, you just don't know me! Yay Uncle Iroh!
The year is 1799, and a woodblock engraved with a mysterious message is unearthed near a Korean temple. A novice monk, Kyetsu, is sent north by the abbot on a mission to deliver it to the king. On the journey he meets a great warrior, the leader of a secret society called White Lotus. Kyetsu will need all the help he can get, as there are powerful forces working against him. He must learn the deadly martial arts style practiced by the White Lotus and must look for help in unlikely places. The fate of the kingdom is at stake.
Seb Cielens is a South Australian writer who has immersed himself in Asian culture and history since he was a child. His stories recount the turmoil of life in late imperial Korea and China, weaving hundreds of hours of historical research into vivid and inspiring fictional tales. When he started training in Kung Fu at the age of thirteen, Seb had no idea that it would lead to a lifelong passion for this amazing place and time. After training in Chinese, Japanese and Korean martial arts for much of his life, he began putting it together with a lifelong passion for writing. Seb is a high school History teacher by day, and writer by night. He has managed these achievements despite being legally blind. White Lotus is the first novel in what promises to be a bountiful career as an author.