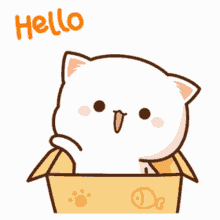 Disclaimer: I voluntarily read and reviewed an advanced copy of this book. All thoughts and opinions are my own. Thank you to Rachel's Random Resources and Clodagh Murphy for this free copy. All quotes in this review are taken from the Advanced Reader Copy and may change in final publication.
I think about second chance plots, not just with romance but with friendships especially, and those are some of my favorite types of stories. Sometimes life needs to have a reboot in order to reflect on the state of your lives and see if things are the way you want it to be. This is the case with Ella and Roly, who were best friends as teenagers but haven't been in each other's lives after that. It's only when they run into one another years later, when their dreams end up crashing down around them, that they start to learn how to be friends again.
I like the flashback scenes a lot, as I usually do when trying to see what happened in the past. I like that this allows Ella and Roly a chance to learn about one another again and see how they can develop a friendship. I like that this gives them a chance to learn about what went "wrong" with their lives and why maybe their dreams didn't turn out they way they envisioned it when they were younger.
The Reboot
by Clodagh Murphy
Publisher: Clodagh Murphy
Release Date: October 12, 2021
Genre: Romantic Comedy
Length: 420 pages
Ella and Roly have bright futures ahead of them when they meet as teenagers and strike up an unlikely friendship. She has her career in academia all mapped out, and his star is in the ascendant as member of a manufactured boy band.
But ten years later, neither is where they expected to be. A chronic illness forced Ella to abandon her studies and put her dreams on hold, while Roly got kicked out of the band and lost everything – all his money, his career in music, even the underwear-model girlfriend.
When they cross paths again they're both ready to start over, and they rekindle their friendship as they each try to get back what they lost.
But Ella didn't tell Roly what really happened the last time they met. And if he finds out, will it be the end of their new beginning?
Clodagh Murphy lives in Dublin, Ireland and loves writing sassy, sexy romantic comedies. She has worked as a bar waitress, cleaner, secretary, editorial assistant, mystery shopper and movie extra. But she always dreamed of being an author, and after more jobs than she cares to remember, she now writes full-time. For more information about her books or to sign up to her newsletter, visit her website at http://clodaghmurphy.com/.