Okay can I just say that the girl on the cover looks really familiar for some reason? Or she just reminds me of someone that I feel like I've seen before. Either way, she looks so intriguing.
Time for another review and book tag! Yes, you may have noticed that for now, this blog has turned into a blog tour exclusive type of blog for now. I'll eventually go back to posting other things, but not now. I hope you are okay with the constant reviews though! I've been trying to get through the ones that I have scheduled for the rest of the year.
In either case, y'all know what to do.
Disclaimer: I voluntarily read and reviewed an advanced copy of this book. All thoughts and opinions are my own. Thank you to TBR & Beyond Tours, Shannon Price, Netgalley, and Tor Teen for this free copy. All quotes in this review are taken from the Advanced Reader Copy and may change in final publication.
Was I thinking about Castle in the Sky by Hayao Miyazaki when I first read this synopsis? A little bit. It's been many many years since I've actually watched the movie and I know I'm due for a rewatching – it's on HBO Max, right? – but that was the vibe that I had in mind when I was getting into this story.
**Alexa, play Castle in the Sky DDR Ultramix**
Okay but in all seriousness, this was such a great standalone fantasy novel. I'm actually super bummed that it's a standalone because I could imagine so many more stories in this world. They don't have to be one big story but just learning more about the Leonodai and the city of Heliana would be absolutely magical.
As with a lot of standalone fantasy novels, our main character Rowan finds out that not all is as its seems when devastation rocks Heliana by affecting the children. Think about it – a deadly disease that only strikes children, one of the most vulnerable populations in any given society? It's only a matter of time that something must be done, and the rest of the Leonodai are sent to find something that should help turn the tide.
Of course, Rowan is left behind. Why?
She's left with a tough decision that will change the course of not only her life, but possibly the fate of the world as she knows it. You know, regular "Chosen One" shenanigans that I love so much.
Can I also just say that I love the fact that the Leonodai are WINGED-LION SHAPESHIFTERS?! I've never heard of any creature in recent stories like this before and now I'm wondering where they have been all my life.
THE RULES
Thank the person that tagged you and link to their post.
Link to the original creator: Leelynn @ Sometimes Leelynn Reads! Please note that she used the artwork/graphics if you end up using them.
Answer the questions to the best of your ability. No wrong answers here!
Tag some people you think would would have fun doing this tag.
Copy-paste the rules and prompts.
The Thief Kingdom in Aadilor was pretty fun. Full of debauchery. I dig it.
I mean…
Also peep this newest addition to my collection! This was when it was just completed so of course I need to do an updated photo after it's been healed and touched up. I want to see if I can add back the white that's gone now and make the roses more red. Still debating but CHECK IT.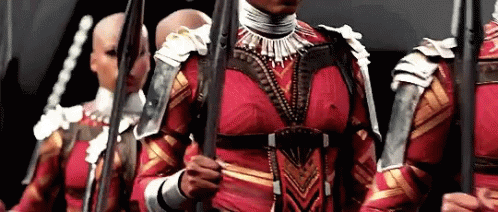 Definitely a warrior although I would need to train a whole lot to get into warrior shape. Doesn't mean you can't be both a warrior and a monarch, but I don't want the pressure of having to rule and make decisions that affect the whole queendom either, ya feel?
The Endless Skies
by Shannon Price
Publisher: Tor Teen
Release Date: August 17, 2021
Genre: YA Fantasy
Length: 354 pages
High above the sea, floats the pristine city of the Heliana. Home to winged-lion shapeshifters―the Leonodai―and protected from the world of humans by an elite group of warriors, the Heliana has only known peace.
After years of brutal training, seventeen-year-old Rowan is ready to prove her loyalty to the city and her people to become one of the Leonodai warriors. But before Rowan can take the oath, a deadly disease strikes the city's children. Soon the warriors―including two of Rowan's closest friends―are sent on a dangerous mission to find a fabled panacea deep within enemy lands.
Left behind, Rowan learns a devastating truth that could compromise the mission and the fate of the Heliana itself. She must make a decision: stay with the city and become a warrior like she always dreamed, or risk her future in an attempt to save everyone she loves. Whatever Rowan decides, she has to do it fast, because time is running out, and peace can only last so long…
SHANNON PRICE believes in good bread, good wine, and good books. She lives in California where she dreams of one day living in a house by the sea.