I hope you're all having a good weekend.
Thanks again so much to Rachel's Random Resources for hosting this tour and for having me on this. As usual, click on the banner to see the full schedule. Today is the last day of the mini blitz, and I hope you all have had fun on this ride with us.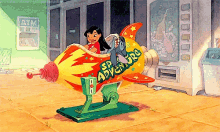 Disclaimer: I voluntarily read and reviewed an advanced copy of this book. All thoughts and opinions are my own. Thank you to Rachel's Random Resources and DS Lang for this free copy. All quotes in this review are taken from the Advanced Reader Copy and may change in final publication.
This is the third book in a mystery series, although based on what I've been seeing on Goodreads, it can still work as a standalone. That is one of the things that I enjoy about mystery series, and I'm glad that it works out in this case.
Arabella is dealing with some grief of her own after returning home from the Great War. One of her main goals is to save her family's resort with the help of her business partner Mac MacLendon, although things start to get a little dicey when someone is found murdered on the resort. With the help of a childhood friend who also happens to be the town constable, Bella will have to work on this mystery to find out what they can do to find the perp and save the reputation of the resort and the others involved.
This was a cute mystery to read, and I think that Lang did a good job with it. I think I would have liked to see more of Bella in action with her time in the Army, and I'm curious to see if I'll get some more information in the previous two books. I think this could have potential to continue with other mysteries surrounding the resort and Bella trying to rekindle her working relationship with Jax.
A Lethal Arrogance
by D. S. Lang
Series: Arabella Stewart Historical Mystery #3
Publisher: D. S. Lang
Release Date: September 20, 2021
Genre: Historical Mystery
Length: 250 pages
After returning home from her service as a United States Army Signal Corps operator in the Great War, Arabella Stewart's goal, to save her family's resort, seems within reach as the summer season progresses. She and her business partner, Mac MacLendon, look forward to re-establishing a successful championship golf tournament, once the signature event of the resort's year. Problems arise when one of the contestants, an overbearing snob who has created problems at other competitions, clashes with more than one person. When he is found dead, the victim of a suspicious automobile crash, Bella once again helps Jax Hastings, the town constable and her childhood friend, investigate. As they pursue answers, Bella and Jax find several suspects who might have wanted to make the victim suffer for his lethal arrogance.
D.S. Lang, a native Ohioan, has been making up stories since she was a little girl, and she still is! Along the way, she studied English and social studies as an undergrad. After graduate school, she went on to teach government and American history in high school. She also taught English at the junior high, high school, and college levels. In addition, she has worked as a program coordinator, golf shop manager, and online tutor.
Now, she spends much of her time reading, researching, and writing. Most recently, she has delved into the Great War era and the years immediately after it. Her Arabella Stewart Historical Mystery Series was inspired by her Great Uncle Brice who served in the American Expeditionary Force during World War One, and by her love of historical mysteries. In her spare time, she loves to spend time with family and friends, including her dog Izzy.