As always, thank you so so much to Harlequin for having me on their tours! This review is part of the Fall 2021 Mystery and Thriller blog tours, and I was so excited to be a part of it! Keep your eyes open for other posts in this tour. I know there's quite a bit!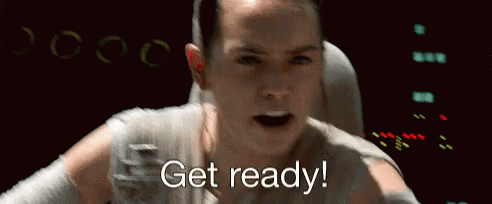 Disclaimer: I voluntarily read and reviewed an advanced copy of this book. All thoughts and opinions are my own. Thank you to Park Row Books, Vera Kurian, and Netgalley for this free copy. All quotes in this review are taken from the Advanced Reader Copy and may change in final publication.
I have been wanting to read this one since I saw the cover and a lot of people talking about it, and I'm so glad I had the opportunity! For one thing, I don't think I've ever intentionally read a book with a psychopath as the main character, and honestly I felt like I was on the other side of a Criminal Minds episode. They don't always have to chase psychopaths but when they do, those are some of my favorite episodes.
I thought it was interesting that Chloe's college had this program to be honest, and I was kind of surprised to know that people actually agreed to be part of this program. Would someone who is a psychopath want to be studied and tracked for research? I don't know, but I thought that was really intriguing to hear about. So when one of the students part of the program is found murdered, the tables officially turn. Who did it? Would it be someone obvious, or someone we wouldn't ever expect? The hunt begins, and Chloe has to figure out how to save her life while trying to end another's life on the side.
This was such a great mystery thriller – high points on the thriller part. I have been slowly trying to get back into more thrillers and this one was one that I think will stay with me for a long time. It's odd, wanting to see Chloe succeed in her goals, especially when one of them is to kill the man who wronged her in such a terrible way, but I mean… I get it. I would rather her get her revenge than have her killed by the murderer knocking off the other students in this program. I think hearing from Chloe's point of view was the perfect way to tell this story, and I thoroughly enjoyed it.
"I've never met someone like me, but when I do, eventually, I think it will be like two wolves meeting in the night, sniffing and recognizing a fellow hunter."
Meet Chloe Sevre. Freshman honor student. Average-seeming, legging-wearing, hot girl next door…and diagnosed psychopath with an IQ of 135. Her hobbies include yogalates, frat parties, and plotting to kill Will Bachman, a childhood friend who grievously wronged her.
Now Chloe and six other students at John Adams College are part of an unusual clinical study that includes smartwatches to track their moods and movements, in exchange for free tuition. The study, led by a renowned psychiatrist, has inadvertently brought together some of the most dangerous minds who feel no guilt or fear. When one of the participants is found murdered, it becomes obvious they're all in danger. Chloe goes from hunter to prey, and joins forces with two other psychopaths in the program to discover why they're being targeted – if they could only trust each other.
Wildly entertaining with compelling characters and a vividly conjured campus setting, NEVER SAW ME COMING will keep you up all night, pinned to the page, wondering why you're rooting for a would-be killer.
Vera Kurian is a psychologist and writer and a longtime resident of Washington DC. She has a doctorate in social psychology, specializing in intergroup relations, political ideology, and quantitative methods. She has studied fiction at Breadloaf, Sewanee, VONA, and attended juried workshops at LitCamp, Colgate, Juniper, and the Marlboro Summer Writing Intensive. She has been nominated for a Pushcart Prize and was a semifinalist for the Mark Twain Royal Nonesuch Humor Writing Contest.