Thanks to Dini @ Dini Panda Reads, I'm adding Goodreads Monday to my weekly meme schedule, and I'm excited to do this one. This weekly meme was started by @Lauren's Page Turners and it invites you to pick a book from your TBR and explain why you want to read it.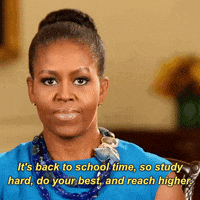 Good luck to those who are starting school or already went back. I go back later on in September and I need to get back into the school mode.
A Clash of Steel
by C.B. Lee
Series: Remixed Classics #1
Publisher: Feiwel and Friends
Release Date: September 7, 2021
Genre: YA Fantasy / Historical Fiction
Length: 432 pages
Two intrepid girls hunt for a legendary treasure on the deadly high seas in this YA remix of the classic adventure novel Treasure Island.
1826. The sun is setting on the golden age of piracy, and the legendary Dragon Fleet, the scourge of the South China Sea, is no more. Xiang has grown up with stories about the Dragon Fleet and its ruthless leader, a woman known only as the Dragon Queen, all her life. Xiang desperately wants to set sail and explore—mainly to find her father, a presumed dead crew member of the Dragon Fleet. Her only memento of him is a pendant she always wears, a simple but plain piece of gold jewelry.
But the pendant's true nature is revealed when a mysterious girl named Anh steals it, only to return it to Xiang in exchange for her help in decoding the tiny map scroll hidden inside. Rumor has it that the legendary Dragon Queen had one last treasure—the plunder of a thousand ports—hidden away on an island shrouded in mist that only can be seen once in a blue moon.
Xiang is convinced this map could lead to the fabled treasure. Captivated with the thrill of adventure, she joins Anh and her motley crew off in pursuit of the island. But the girls soon find that the sea—and especially those who sail it—are far more dangerous than the legends led them to believe.
I got the opportunity to watch an IG live interview with C.B. Lee talking about A Clash of Steel and it was just absolutely amazing! I can't wait for this one to come out because I have neve been more intrigued about a Treasure Island retelling than since Treasure Planet came out.
Here's a link to the interview on IG that you should totally check out.
Short and sweet with my words, since I'm going to let the live interview speak for itself. Who else is excited for this one to come out? Have you already read it? For those that got an ARC, PLEASE let me know what you thought about it!