Happy Monday everyone! I'm really happy to be able to share my review with you today. I actually need to write the other two reviews for this trilogy, but it will definitely be out! If you don't want spoilers for the rest of the trilogy, don't worry. This will be a pretty compact but concise review that you can read. Don't forget to click on the banner above to see the rest of the tour! I'm pretty sure I'm the last one on the schedule so yay for ending the tour, right?
Roots of Ruin
by Amber Mitchell
Series: Garden of Thorns #3
Publisher: Entangled Teen
Release Date: August 16, 2021
Genre: YA Fantasy
Length: 408 pages
They did the impossible, but their problems are far from over…
After freeing the Delmarion empire, Rose and Rayce must go to Varsha, the desert home Rose fled when she was a child—the country she's meant to rule.
Rayce is the new emperor of Delmar, Varsha's longtime enemy, but that won't stop him from assisting the girl he loves. Armed with the brute force of Rayce's military, Rose sets out to free her people from the oppressive rule of the usurper king who killed her father.
But even if they win, how can she be queen to her homeland and in love with the man ruling its bitter enemy? With her loyalties split between heart and crown, Rose must find a way to do the impossible again…unite two kingdoms at war, or sacrifice half of herself to save the other.
Amber Mitchell was born and raised in a small town in Florida. After briefly escaping small town life by attending the University of South Florida where she earned her degree in Creative Writing, she decided to ditch traffic jams and move back to her hometown. There she writes Young Adult novels, usually with a bit of magic in them, rolls D20s with her friends on Thursday nights and enjoys hanging out with her husband and four cats. Her other job involves crafting cardstock in to 3D art and has allowed her to travel all over the US vending at comic conventions which has only increased her love for fantasy and fandoms. She is represented by Nikki Terpilowski of Holloway Literature
Disclaimer: I voluntarily read and reviewed an advanced copy of this book. All thoughts and opinions are my own. Thank you to Chapter by Chapter, Netgalley, and Entangled Teen for this free copy. All quotes in this review are taken from the Advanced Reader Copy and may change in final publication.
It's definitely difficult to give a good recap of what's happening without spoiling the previous novels, but that's prone to happen when reviewing the final book in a trilogy – or any sequel book for that matter. Our main characters come from warring empires / kingdoms / places to rule, and in the spirit of star-crossed lovers, there are things they have to figure out in order to keep their love from falling apart at the seams.
Rayce is the new emperor of Delmar, while Rose must return to Varsha in order to save her people. Despite going there with good intentions, would Varsha see an incoming Delmarian army as help? For sure the usurper king wouldn't believe so, but then again the whole point is to get rid of that dude so that Rose can return to her rightful place on the throne. Still, I wouldn't have been surprised if the people of Varsha saw this as an act of war on them as a whole, not as an act of liberation.
Looks like she is going to have to bring peace to yet another warring kingdom, and somehow get her people to realize that Delmar isn't their enemy anymore… if she wants to be able to have the love of her life without her people believing she's a traitor. You know how it is.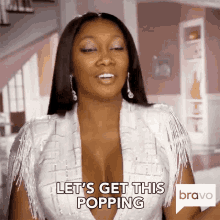 I thought that this was pretty good! I love stories about bringing peace to a place dealing with corruption, and seeing young people being the ones to make the changes that the world needs. It's a reminder that it's going to be the younger generations that will be super instrumental in making the changes we need to see in our real life world, and having the inspiration from fantasy worlds can give us that push we need. Is that me being preachy? Nah, it's just something I know we need to see right now. I liked the relationship between Rayce and Rose, especially since we were able to see it develop and grow over the course of three novels. I think they work pretty well together and it kind of reinforces that idea that people from opposite sides of the track – so to speak – can help one another see things from a totally different perspective. Teamwork makes the dream work, right??
Anyway, I'm glad I got to read this one, and I think it was a great ending to the trilogy. I can't wait to see what other work Mitchell will have in store for us in the future. Definitely take this trilogy into account and try it out for yourselves!