Thank you again to Sam @ Taking on a World of Words for hosting this weekly meme. I'm pretty sure you all know the drill by now, but in case you don't and you want to join, here are the three questions we always answer:
What are you currently reading?
What did you recently finish reading?
What do you think you will read next?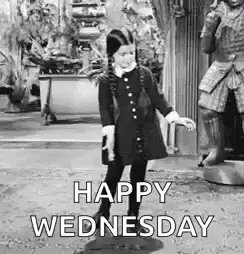 So I kind of read Poison Study through one of those story game apps. I didn't realize it was actually based on this story, which is awesome because I have an idea of what it will be about. I definitely want to read the rest of the series for sure after how much I enjoyed the little story thing that I got to play. I think what made me like the story on the app was because I got to pick the clothes and how my main characters looked like. It pretty much follows what I've read so far in the book though, and I'm glad that I've been able to get a better backstory on what's happening by reading the actual book.
Curses and Song of the Forever Rains are ARCs that I need to read – although they have already been published in July – so I'm working on them as best as I can. Curses is definitely interesting though. I'm really only in the beginning of this story but from what I've read so far, it's unlike any retelling of Beauty and the Beast story I've ever read. Song of the Forever Rains is already so freaking interesting and I only just started the first chapter! Yes, it's taking me a long while to actually get through these ARCs but I'm so glad they are holding my attention the way they are.
I'm actually really impressed that I was able to finish these ARCs over the week. I still need to write the review for the audiobook ARC though (the Dana Mack story), and honestly I'm not sure when I want to write it because I don't really know how I feel about it… Aiyah.
I know there are books that I really NEED to read as soon as I can, but I just feel so bleh. Maybe because all of the deadlines are coming up closer and closer and closer and I just don't want to deal with anything. Plus just dealing with the other personal stuff that is messing me up a whole lot. We will see. I'll eventually picked something!
How are you doing? It's the middle of the week. It's already August, and the weather here is just being super icky lately. Nothing but storms, storms, storms over here. I guess I like that it's not as disgustingly hot anymore, but darling I do not like how wet it is lately.
I hope you are all doing well, and for those of you who are starting school soon, good luck! Y'all are going to do amazing.