Hello everyone! It's time for another Tuesday, which is time for another Top Ten Tuesday! I think that this is one of the more popular weekly memes that takes place, and for good reason. I adore the participants in this meme, and there's always someone new to discover. Have you already done your Top Ten Tuesday post for the week?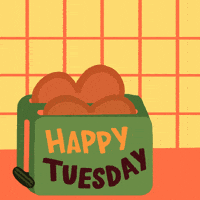 This week's topic is about books with covers or titles that make me want to buy them. So I shortened it to cover buys and title buys. Mostly it's the cover that makes me want to purchase something for the most part, but I guess sometimes a title can catch my attention enough to want to check it out. I've been trying not to buy so many books lately but I mean… we know how that's probably going!
I'm going to split this up between cover buys and title buys. Let's see what I come up with.
Cover Buys
The funny thing about this choice is that I still haven't actually bought it yet… oh wait yes I'm pretty sure I did. I need to check, it just hasn't come in yet. I adore seeing black people on covers since this wasn't something I ever got to see a lot of growing up. Plus, look at her hair. It's natural, curly, I spy some baby hairs sticking up a bit. Her hair isn't flat ironed or super perfect. It's real. Same with the dude and it's not some weird Sims haircut thing.
I've been so enamored with this cover from the moment I saw it. I love the illustration of Izumi on the cover. She looks so regal and beautiful. I adore her crown – tiara? something else? – and it just seems so her. The flowers too are a nice touch, and I think it adds just the perfect touch to this cover.
Something about this cover is so symmetrical and appeasing to the eye. I like the color scheme as well. The blue with the gold accents feels really ethereal for some reason. I'm not sure why, and I can't really explain it, but I really like this cover a whole lot.
The light colors on the cover – I guess you could call it a pastel feel? I'm not sure what I would call it right now – make it easy on my eyes. If I'm not squinting to look at a cover, or its a cover that I'm just drawn to the cover, that's what really makes the difference. I also like the spacing on this cover, how it uses a lot of empty space in the front, but it doesn't look like it's too much, you know?
I love seeing illustrated people on covers. I've been seeing so many great artists being showcased on covers lately and I'm so freaking happy that they are doing this more! Don't get me wrong, I love seeing live models dressed up for the book's world and whatnot, but having illustrated artwork allows me to find more artistic ways to appreciate novel covers and people.
Title Buys
I'm not going to go into explanations for the titles, but I'm going to list them here.
The Murmur of Bees
A Taste for Love
A Pho Love Story
Fat Chance, Charlie Vega
Shanghai Girls
And there we go! I need to be a little more strict on how often I do end up buying things though…