Thank you again to Sam @ Taking on a World of Words for hosting this weekly meme. I'm pretty sure you all know the drill by now, but in case you don't and you want to join, here are the three questions we always answer:
What are you currently reading?
What did you recently finish reading?
What do you think you will read next?
So far so good on all of these. I think the one that I'm intrigued with the most is Mercury Boys. I was surprised that I was able to receive a digital ARC for it! I've been going through it quicker than I anticipated. I find the premise super interesting, and I'm curious to see what happens further. I do need to finish Malibu Rising before this Sunday's book club meeting though, so I'll have to hop between both of those this week.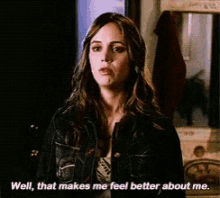 OH MY GOSH! Do you know how GLAD I am that Tokyo Ever After is going to have another book?!!? I didn't want Izumi's story to end! Ugh I loved it so freaking much and just breezed through it. I actually listened to both of these books really quickly and found both of them super fascinating. I'll have to write reviews for them soonish, but long story short: SUPER LOVED!
I'm going to pick one of those for my next read, since I am still needing to catch up on a lot of reading. I think I'll always be catching up on books. It's a never-ending cycle of books coming out and me wanting to read them. Do you know if there's a full time job that lets me just read and review books that I want to read and show some creative license in my reviews? That's what I need.
It's been more than a month since I did a WWW Wednesday but I felt like posting something here. How is everyone doing with their reads this week? Can you believe that the year is already halfway through? I know I'm kind of late in saying that but my gosh! Time is flying by so fast!
Well, I'm off to continue watching Avatar: The Last Airbender with the dogs. I may even get some reviews done if my brain can handle it! We will see, we will see.
I am also in need of a dance party. Who's down? You think I can invite one of my favorite book boyfriends? And girlfriends? Let's do it.