Death, Violence, Torture
Mexican American, Bisexual, Anxiety, MLM relationship
Disclaimer: I voluntarily read and reviewed an advanced copy of this book. All thoughts and opinions are my own. Thank you to Destiny Soria, Netgalley, and HMH Books for Young Readers for this free copy. All quotes in this review are taken from the Advanced Reader Copy and may change in final publication.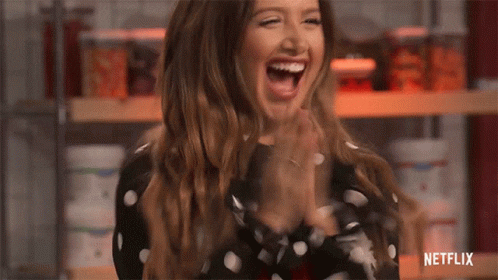 This may have taken longer than I wanted but my friends, I am SO glad that I was able to read this when I did! Thank you again so much for this opportunity.
First of all, just the dragon aspect alone sold me as something I wanted to read. I've been loving dragons forever, and I'm so glad that there have been more books about dragons showing up again, especially in YA. Then Soria combined having a legendary family of slayers to the mix? I'm double sold! Yes, the slayer part totally reminded me of Buffy the Vampire Slayer, even though they were slightly different, but honestly that's what made me so excited to read this! I wanted to see how Soria would make this legacy apparent and legendary in her novel. She did an amazing job with it.
I'm looking back through my kindle to see what kind of notes that I saved, and apparently I didn't save as many notes as I thought I did! It's okay though, because the ones that I did save pretty much work for what I need to say.
One of the main aspects of this novel that I both enjoyed and hurt for was the relationship between sisters Eden and Dani. Eden is the eldest sister, the one that is a "by the book" kind of person, making sure that her technique is perfect and making sure Dani does the same. She is dedicated to her life as a slayer 100%, to the point that some people at her old high school started a rumor that she was part of a cult. It wasn't her fault that she took her legacy very seriously and wanted to dedicate whatever time she had to ensuring that she would continue that legacy of being a Rivera. In fact, Dani is quite the opposite, wanting a regular life without having to be a slayer 24/7, which I totally understand. Dani would be Buffy, and Eden would be Kendra if I'm continuing with the BTVS comparison.
That doesn't mean that Dani doesn't take her life as a slayer seriously. She just doesn't want it to consume her entire life. Dani is a great fighter, and even if technique isn't her thing, she still is a force to be reckoned with. This ends up being something that Eden gets jealous of, and the more the book goes along you can see just how resentful Eden is of Dani and her behavior and actions regarding being a slayer. Quite frankly, to me this is one of the saddest aspects to the novel because you'll see just how much that resentment of Dani ends up affecting Eden's choices in the future. And it's even more sad because Dani looks up to Eden so much.
"She liked to compete, and she loved to win, but more than anything – and this was a secret she intended to take to her grave – she loved to watch her sister kick ass."

Dani about Eden, Chapter One
I'm glad that Soria was able to explore this relationship as sisters but also on opposite sides of a centuries long war between dragons and slayers. I won't go more into that part since it may be a spoiler, but definitely pay attention to the dynamics between Dani and Eden from the beginning to the end. It gets pretty emotional really quickly, and I'm so happy that I got to experience it.
Soria does an amazing job exploring different kinds of relationships in this novel, even when things hit the fan and one would think there's no time to even think about them. Not only do we get to see Dani's relationship with her best friend Tomás, and how secrets could end up breaking those relationships down, but we also get to see Dani develop a brand new relationship with Nox, who just so happens to be a dragon. On a more serious note, we also see how Eden was manipulated by the high sorcerer to change her very essence because it would "fix what was broken" with her. Broken? Was Eden really broken, or was she dealing with anxiety and panic attacks like other people in the world do? That hurt me the most, seeing that Eden allowed someone who truly didn't even show true concern over Eden's wellbeing and mental health influence her to make such drastic decisions.
"She was supposed to be beyond all that now. Magic was supposed to fix what was broken. She didn't need her old coping mechanisms. She didn't."

Eden, Chapter Sixteen
I wish that Eden was able to hear this before everything changed, but maybe it needed to happen in order to understand where she was and where she needs to be.
Learning more about the history of dragons, and seeing them from their own perspectives rather than from a slayer's or a sorcerer's perspective was really important to me. I don't think this book would have been as powerful if Soria didn't include this, and honestly I don't think there was any way that she wouldn't include that. Dani having the opportunity to learn the real truth about dragons, what they are and what they have gone through was such a humbling experience. It was so different from what she grew up learning from her family, and it was something that Dani had to unlearn everything that she knew before and understand that maybe her family wasn't always 100% correct. It's so hard to unlearn what you grew up learning, like it's been ingrained into your personality and your person, and I felt it was so important to show that struggle in Dani.
I really enjoyed this novel as you can tell. I highly recommend this one!