#FaeFriday was created to help fill the hole in Kristy's life after #FridayFavorites was discontinued. The idea behind this weekly blog prompt is that each Friday will have a bit of magic sparkled on it with a bookish prompt inspired by the Fair Folk! #FaeFriday is the creation of Kristy from Caffeinated Fae! This blog tag would not have been possible without the help & encouragement from Leah at www.leahs-books.com! If you have a prompt idea, please contact me, and you'll get credit if/when it's used!
To participate in Fae Friday, please do the following:
Link back to this page on Caffeinated Fae.
If the prompt idea is from another blog, link to that blog as well.
Use #FaeFriday when posting to social media so we can all find each other!
Participate when you can & have fun with the prompt!
It's #FaeFriday and the weekend before my bestie's birthday! That is why the prompt this week is: what are some of your favorite friendships that you have read?
I love well developed friendships in novels, and I'm always a proponent for it whenever I read anything. To me, having a strong friendship is more important than a lover, but nothing is wrong with having both! Since we are going to talk friendships today, which I may have done in the past…. I'll share some of my favorites here.
Oh I found it! It was a Top Ten Tuesday post that I did for a love freebie. Check it out here.
Funnily enough, a lot of the ones that I was going to pick are on that list, and since that one already had 5 friendships, I'm going to do 5 more on here.
Nishat and Priti! Yes, they are sisters but their relationship reminds me of some of my favorite friendships. I loved that Priti was so supportive of Nishat no matter what she was doing, and how protective she was in making sure her big sister didn't get hurt or mistreated. Not all sisters are that dedicated to one another, so I love it when I see it.
The Tech sisters! Yes, yes I know. Another friendship between sisters. Maybe I have a favorite trope or something, I don't know, but this one was a very memorable one. There was a scene in the book where some guy tried to pit Winnie against her sisters – something about beauty – and Winnie wasn't having it. Her friendship and sisterhood was that strong that she knew she could tell them anything, that she could depend on them no matter what, and that she would always be loved by them. And the same of course went both ways. Bunny and Ari didn't treat Winnie like some sort of annoying little sister like other shows/books, and they were truly invested in Winnie's wellbeing.
Jude and Layla! It's hard enough trying to make friends in a new school. Imagine how hard it was for Jude who had to leave Syria with her mother in order to escape the violence that was happening there. It got pretty bad that even her older brother was involved, and there were times where she didn't know if he was still alive. On top of that, moving to the United States, and having people judge you and your mother because of your hijabs, or the fact that your English isn't perfect… It was a lot for Jude to get through. So when she meets Layla and finds that they have a lot in common, it helped her understand that she wasn't truly alone in this place. There were times when they didn't agree on certain things and having to protect themselves from the discrimination of others, but I think having Layla in her life helped her get through a lot of what she did.
Bree and Nick! Yes, boys and girls can have some amazing friendships without it leading to sexy time! Even though Bree was kind of crushing on him a bit, that's not the point. It took a lot of trust and hope for Nick to basically sponsor Bree as someone "worth" being Legendborn, and he was able to do that. It took a lot of trust on Bree's side to depend on Nick to help her with what she was trying to find out, and to make sure that she succeeds in this secret society type world. They work well together when they are on the same page, and maybe that was meant to be. Or not, I'll let you read it if you haven't already.
Sirscha and Saengo! What friendship could be more powerful than this one? It transcended death after all! I talked more about how their friendship ended up evolving after the incident, and how they both had to learn what the new dynamics were because of it. I still love that they were loyal to each other no matter what, and as we could see, they would risk their lives for each other if the other was in grave danger. It helps that they both know how to fight pretty well, so at least that works out for them too. I said more in my review so I won't repeat too much here.
I just realized I didn't have to have this many examples because this wasn't a Top Ten Tuesday post… my bad!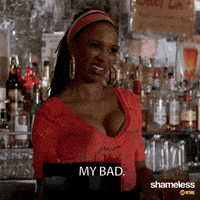 But was a great trip down memory lane, and it reminds me of some books I'd love to reread so I can experience it again. Read it again and make some more notes on what I liked a lot. I'm not much for annotating my books as I read, which is a shame because it would work so much better if I did so… but it's okay! I at least can come up with the main things I wanted to talk about for my reviews… right?
So what about you? Do you have any favorite friendships that you loved reading about? Any books that you recommend for the friendships? Let me know in the comments!