Thanks to Dini @ Dini Panda Reads, I'm adding Goodreads Monday to my weekly meme schedule, and I'm excited to do this one. This weekly meme was started by @Lauren's Page Turners and it invites you to pick a book from your TBR and explain why you want to read it.
Black Water Sister
by Zen Cho
Publisher: Ace Books
Release Date: May 11, 2021
Genre: Adult LGBTQ+ Fantasy
A reluctant medium discovers the ties that bind can unleash a dangerous power in this compelling Malaysian-set contemporary fantasy.
Jessamyn Teoh is closeted, broke and moving back to Malaysia, a country she left when she was a toddler. So when Jess starts hearing voices, she chalks it up to stress. But there's only one voice in her head, and it claims to be the ghost of her estranged grandmother, Ah Ma. In life Ah Ma was a spirit medium, the avatar of a mysterious deity called the Black Water Sister. Now she's determined to settle a score against a gang boss who has offended the god–and she's decided Jess is going to help her do it.
Drawn into a world of gods, ghosts, and family secrets, Jess finds that making deals with capricious spirits is a dangerous business. As Jess fights for retribution for Ah Ma, she'll also need to regain control of her body and destiny. If she fails, the Black Water Sister may finish her off for good.
I have been wanting to read more Zen Cho novels! I finally marked this as "to read" on Goodreads, but I have seen this one come up before. I love books that go into the paranormal, and this one is set in Malaysia, a setting that I don't usually see. I'm sure that I just need to read more novels out there and get back out into the world, and I know that Cho has a lot of books that I still need to read and I think there are more of them that are either set in Malaysia, or have some Malaysian-inspiration.
I also like the fact that Jessamyn is going to have to reintroduce herself to Malaysia since she hadn't lived there since she was a toddler. I can only imagine how it's like having to go back to your home after being away for so long, and this is even more intense since the last time that she lived there was when she was a toddler. I felt like that when I moved to Guam, although it was slightly different since I never lived there for a long period of time. But there were a lot of things that were different from what I remember while I was growing up, to when I ended up living there as an adult.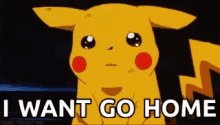 I have heard nothing but great things about Cho's novels, and I know it's about time for me to start one of them. Maybe I can find a copy of this one and read it soon!
Have you read any novels by Zen Cho? What are your thoughts on this one? Can't wait to hear your thoughts!