Violence, Deaths/Murders, Strong Language, Sexual Situations
Japanese, Black, Queer
Disclaimer: I voluntarily read and reviewed an advanced copy of this book. All thoughts and opinions are my own. Thank you to Brittni Chenelle for this free copy. All quotes in this review are taken from the Advanced Reader Copy and may change in final publication.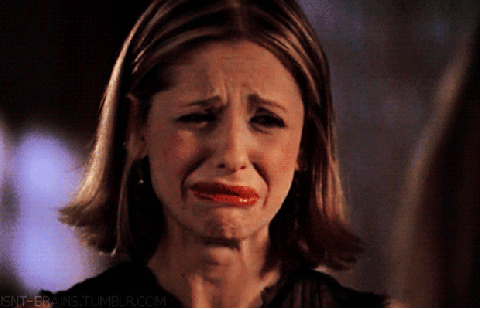 I can't believe this is already over! I'm going to need some time to recuperate because I do not want this to end!
First of all, that three year time jump in the very first chapter really threw me off in the best way. How could Reina and Kai deal with that?! I know I was kind of shocked but so glad that Chenelle got us through it without making us suffer. I believe that in that three year span, Reina and Kai had the opportunity to grow into their own selves, and do what they need to do alone. They weren't completely alone – at least not Reina anyway – but things were definitely not the same as they were at the end of The Brave & The Broken.
I guess I should almost mention that there will be slight spoilers from the first two novels in this review, but I'll try to make them as vague as possible. You've been warned! At the end of the second novel, we find out that Reina's best friend and roommate Bri has been kidnapped! Her only warning to Reina was to get out of Ancetol. But we know Reina by now, of course she's not going to flee the city especially when she needs to find Bri and save the people of Ancetol from the dangers before them. There's just no way.
Remember, it's been THREE years since Bri was kidnapped, so Reina and her team have been looking for her all that time. It's no wonder that some people would want to give up already, but Bri and three others on her team won't give up. At least Bri isn't alone this entire time. Unlike Kai…
I think it's safe to say that Kai got rid of his bully persona after the first novel, which I appreciate because he was just a jerk in the beginning. Sometimes I did the bad boy image, but this one was pretty touchy for me. We see Kai grow up again, and his love for Reina hasn't gone away in all that time. Sure, they both may have tried to forget the other, since they were never supposed to see each other again, but there was always a small part of their hearts that would remember, no matter what.
I was a little bummed that we didn't get to see much of Yemoja Roux (nickname: Mo) in this one, but I understand why. I'm glad that Reina and Mo continued to be a family and that they have one another throughout the majority of the trilogy. Mo will always be one of my favorite characters in this trilogy. I just loved her so much and I'm so glad that we get to see her in private more than just her being one of the Fae sworn to protect the people of Ancetol, you know?
We get to see some old favorite in this novel, and learn about some new people that are on the journey as well. The interactions between everyone was comical, and I loved it so much. Sometimes it would get really intense, and other times it seemed like a few young adults just loving life. I enjoyed that balance that Chenelle gave us. This was the perfect ending to a great trilogy, and I can't wait to read more from Chenelle in the future.