Violence, dismemberment, death, assassination, war, poisoning, grief, depression
Bisexual, non-binary, lesbian, Indian-coded
Disclaimer: I voluntarily read and reviewed a copy of this book. All thoughts and opinions are my own. Thank you to Edelweiss, Sangu Mandanna, and Sky Pony Press for this free copy. All quotes in this review are taken from the Advanced Reader Copy and may change in final publication.
Yes, yes, yes this has taken me forever to get through and finally get down to business to write this review. But at least I freaking got it done!
Also, be warned that there may be slight spoilers from A Spark of White Fire, but I'll do my best to keep them as vague as possible.
I mean I already knew that I was going to enjoy this book if the first one was any indication. I was also curious to see how this was going to go since the events of the first book. Trust me, there was no way that this was going to have a happy ending, or even remotely civil, and that's all I had to say about that.
Anything that Esmae was going through in this book was going to have some sort of impact on her, and that was no doubt about it. Not only was she dealing with the murder of her best friend from the first novel, but she is also reeling over the betrayal from her brother, and still hoping that somehow her mother would want her in their lives again. I had a feeling that this was going to be really upsetting, and I was definitely right.
can you face your biggest fear?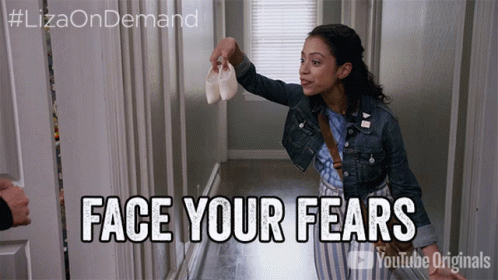 Easier said than done.
There's a scene towards the end of the novel – or a little bit before that – where Esmae, Sybilla, and Radha have to face their fears, and admit some of their darkest secrets without lying to themselves and the creature that turns up in their visions. All three of these women have been hiding something about themselves and their true feelings about certain aspects of their lives. Whether it's about a death of a loved one, or just about a loved one in general, there's something about denying your true feelings that can seriously deter you from doing what needs to get done. In this case, it literally stopped the group from succeeding in their mission without a little help from a God, and that actually messed them up in the long run.
There may be certain truths that all of us will want to hide no matter what. And there are some truths that can either be truly ugly in nature, or just something that will change everything for us. But once we are able to come to terms with what happened, our true feelings about what happened, then we can start processing and moving forward with our lives. And I feel like this is the most important thing for all of us, not just our three women that went through this experience.
blood doesn't make someone your family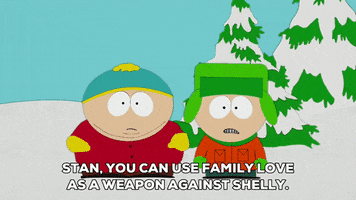 Isn't this what the House of Rey used against Esmae in the first novel? Why mess with something they know works, right?
In this novel, that theme just really drives it home for me. Not only are we already seeing more of the aftermath of what happened after the first book, but it is a lot more intense and full of betrayal on all sides. There comes a point where it's just not possible to trust anyone but yourself, and can you even do that?
There is so much more to the House of Rey than what the general public knows about. Sure, there are quite a few tidbits that are out there, and surprisingly enough it seems to be mostly in like with what Esmae knows directly, but there are some… some things that even Esmae doesn't come to find out until after this story ends, and when she does find them out it also rocks her world.
It only makes sense that Esmae wants to see the world hurt, now doesn't it?
Both Esmae and Titania go through growth in this novel, with Titania learning more about human nuances and wondering if that is something that she would want. As a sentient warship, she didn't think that she needed that kind of distraction, and maybe it would have been useless if she did what she was built for, but Esmae promised that Titania didn't have to spend her life as a weapon of war. And as much as possible, Esmae kept her word.
Even though they are still keeping dire secrets from one another to protect them… but those secrets eventually come out.
Even though Titania has to be loyal to Esmae due to the competition in the first novel, I truly feel like everything that they have gone through in both novels changed their dynamic completely. It's not just a sense of duty anymore because Titania truly feels protective of Esmae and vice versa. That's part of the reason why they keep secrets from one another, because maybe the truth of the matter at hand would break the other's spirit. Titania claims to not have any human emotion since she's a machine, but her time with Esmae has really changed that for her. It's almost like she's going off code, in a way that would make this book not the same if she didn't have that kind of feeling and thought process.
Esmae grew up in her own way as well. She has to remember that she's not invincible anymore, and that she needs to understand that she can truly get hurt if she doesn't prepare herself for the battles ahead. Even if she doesn't want to deal with the physicality of additional training sessions, deep down she knows that she has to or she could die before this war is over. Throughout the novel though, we can see how much her depression is making her act rashly about herself but strategically when it comes to others in her life, like Max, Sybilla, Radha… even Titania.
I truly felt for Esmae during this novel. I don't know what I would do if I were in her shoes. Not only did she grow up without her family, and knowing that her mom purposely left her to die when she was a baby, but to have her brothers betray her AND finally come to terms with the fact that she will never be accepted into her birth family is just heartbreaking. The mother-daughter bond between Amba and Esmae also gave me such an emotional tug at my heartstrings because I do truly see Amba being more of a mother figure than Esmae's birth mother. Even though Esmae had to crawl from the bottom and fight for everything that she could in order to survive, she was also able to see that Amba was watching over her and making sure that Esmae would be okay as much as she was able to provide that kind of help. I think about how gods are usually seen as selfish and known not to help humans if it doesn't suit their needs, and sure that can still happen in this world, but by seeing Amba's true love and affection for Esmae despite what we know about the gods was just beautiful. It made me think of my mom actually, and feel so terrible that while Esmae's birth mother was a jerk and a half, having Amba in her life was such a blessing.
Honestly, enough said. I enjoy the writing style in both novels, and the snark and quips from our characters is the icing on this beautiful cake.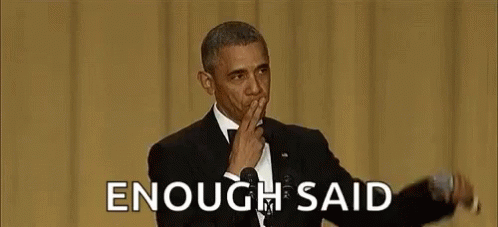 As I mentioned on my IG post, long story short: I loved it!
Now I seriously can't wait for the final book in the trilogy! What about you? Have you read this and the first book? Do you plan on reading them? Let me know your thoughts!