Yes, I am using my intro post from last week because I didn't get a chance to finish typing my post so blehahha. I may even be still reading the same books so yolo.
Today is a half-day for our office because of Christmas Eve and Christmas Day. I think that's pretty cool that I only have two full days of work this week – since Monday I really wasn't going to go in since I hadn't heard back from my test results until earlier that afternoon, but I did anyway. It was nice getting back into the swing of things but I still feel sick in the mornings. Morning sickness? I hope not. No nausea or anything, just feeling like I have a head cold or something like that. It's weird. I'm hoping that I'll be able to wake up on time during Christmas so I can see what Santa left under the tree for the doggies.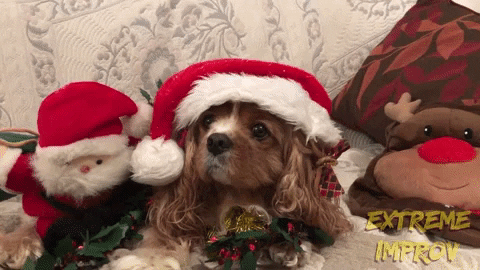 Thank you again to Sam @ Taking on a World of Words for hosting this weekly meme. I'm pretty sure you all know the drill by now, but in case you don't and you want to join, here are the three questions we always answer:
What are you currently reading?
What did you recently finish reading?
What do you think you will read next?
I'm still sick so I'm probably not going to be very vocal in this post. I'm sorry friends.
I Can Make This Promise made me hella cry.
Help me choose one of those!
So far, Chloe is winning with one vote.
We're almost done, friends. We got this.