#FaeFriday was created to help fill the hole in Kristy's life after #FridayFavorites was discontinued. The idea behind this weekly blog prompt is that each Friday will have a bit of magic sparkled on it with a bookish prompt inspired by the Fair Folk! #FaeFriday is the creation of Kristy from Caffeinated Fae! This blog tag would not have been possible without the help & encouragement from Leah at www.leahs-books.com!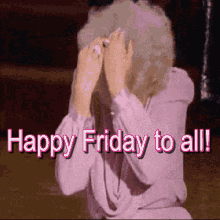 Happy Chanukah!! Some of you may not know, Hanukkah is the festival of lights, and in certain tales, fairies show up as lights. To celebrate the Fae & Chanukah, we are talking about books that have become the beacon of light for us. What book or genre has been a light for you during 2020? Huge shout out to Leah for this prompt!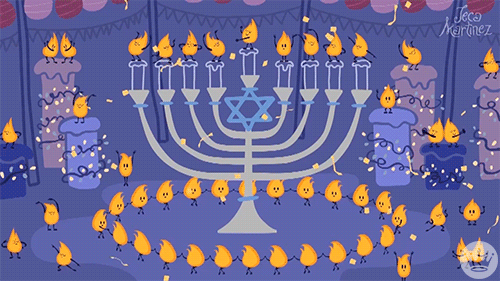 I know that 2020 wasn't the best year for anyone – well there are some people that really thrived this year and I'm so freaking proud of them! – and I'm no exception. There were so many times where I felt like giving up, and there were so many people that made me feel like an insignificant speck of dust. I don't think I've ever been made to feel that way ever in my life before this year. A part of me has been ashamed that people could affect me like that, and that it would be so damaging to my mental health and self-esteem.
So when someone or some book came into my life and really just gave me some hope again, even if it seemed really silly or small, it meant to much to me. I don't know if I can narrow it down to just one book with everything that I read, and honestly there are some times where I don't remember every single thing that happened in every single book that I read this year, but there are certain aspects of each book that has stayed with me when I needed to find a reason to be remotely okay again. Sure, it sounds dramatic a bit, and yes I can be a little bit dramatic, but this is definitely not one of my dramatic speeches.
Oh wow, it looks like there may be more than one that I can include on here, and since I'm really not comfortable enough to say why these books were so special to me and what exactly they saved me from, I'll just put the covers here. You can totally guess why, or ask me why.
I hope that you are all okay. That you are mentally okay, and if not, you are getting the help you need. I hope you are healthy. I hope that you know that if you ever need a friend or someone to talk with, I am here for you, and I am so proud of you.