Sexual Abuse, Emotional Abuse, Mental Abuse, Physical Abuse, Child Abuse, Underage Sex, Teenage Pregnancy, Rape, Underage Drug Use, Homophobia, Loss of Parents, Racism, Classism, Colonization
Black, Nigerian, Ghanan, Ethiopian, South Asian (not specified), trans female, non-binary, Trinidadian, Lesbian, Polyamorous
Ready Reads is a monthly subscription service available at Suffolk Public Library. Participants in the program will receive curated content based upon their preferences at the first of each month. Ready Reads is a monthly subscription service where you'll receive a bundle of books or a list of digital titles available on our digital platforms, Hoopla and RBdigital, based on reading preferences you provide. You can opt for physical books only or a combination of physical and digital if you prefer.
Looking at the table of contents, it looked like it was going to be focused on one character each. Now, were any of the other characters going to make an appearance anywhere else in the book? I have no idea. It feels like it's going to take a long time – although it's not as big as some other books on my list so I don't know why I'm complaining?? – but I think I can try this out. I wonder why this one was recommended to me.
there is no one way to be who you are
Each chapter focuses on a different character, and each character has such a different story to tell. Sometimes they are so vastly different that it's difficult to see how they all come together at all. But it's okay, because they really don't have to. And that's the beauty of it all. I feel like there's so much that could be said, and yet so much that doesn't really need to be said because the book says it all for you. The way that each chapter is told, we are able to see both the past and the present of the characters, how they got to where they are today, what made them who they are and why they are the way they are. The pain they had to go through, the successes they've had. The people that have both hurt them and raised them up. It's everything that they thought about in this one moment and it pulls you in emotionally to remind you that no matter what, it is okay to be who you are, and there is NO ONE WAY to be who you are.
I really, can't say much about any of the characters without giving the book away. Not really because of spoilers or anything because this book is very character driven as opposed to plot driven, which makes it difficult to say much about it when the only thing I can really talk about are the characters…
Did I just talk myself into a circle?
I CAN say that I feel like every single character DID go through some sort of growth at some point in time, and that by the end of their chapter there is some sort of resolution. It may not complete their entire storyline because this is not the end of everything, but there are some things that are explained from one point to another, and some questions are answered as you are reading. So while the book didn't completely wrap up for me, I didn't feel completely lost with the ending. Instead, I felt like the ending was where it needed to be, with an open enough ending to show that they all still have their lives to live and whether or not any of these characters interact with one another again besides at the opening of this play, you'll just have to think about that yourself.
I listed so many content warnings up above this review and I honestly don't remember if I caught all of them because it just felt like there were so many. Every single one of these characters went through such a traumatic experience in their younger years and I just wish that there was someone on their side that could have protected them from that pain and suffering. And it hurts because when you hear about their mothers, the cycle was neverending from generations. It just didn't stop until our current cast of characters made the decision to try to stop it with them, and not have their children feel the same way they did.
That's not always possible, especially when you can't always see what your children do outside of your supervision, but giving them the life that you couldn't have and giving them opportunities that you only dreamed of can be a good start to it. That's what they tried to do, and that's what their mothers tried to do as well. And this just reminds me that Black women are mistreated and hurt not just in the United States, but in the United Kingdom, and all over the world. While this novel takes place in the UK, mostly London and some parts in the United States, it's clear that Black women are just so underappreciated and are constantly having to prove to others that they are human beings, they need to be respected and loved and treated right. It hurts, man.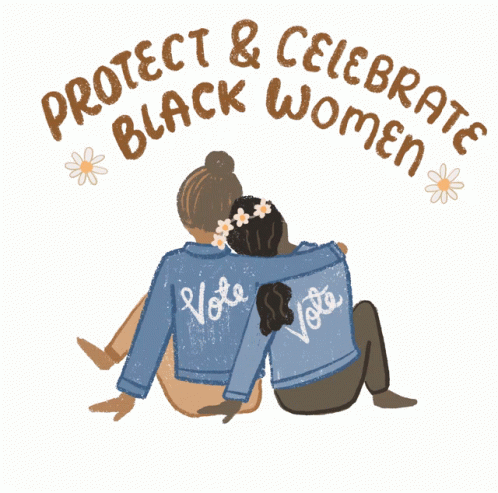 I feel like this was written more like a "stream of consciousness" type of style. There weren't much punctuations, or at least no periods. Mostly question marks when people asked a question, lots of commas. No sentences ending, but they were broken up by new paragraphs. But it didn't sound confusing. You just read it as if someone was doing slam poetry on stage or something. So I could feel the emotion as I read it, and it moved fairly quickly as I read through it. If you are the type of person who needs complete sentences when you are reading, complete thoughts, full paragraphs, and all of that, then I don't recommend this book to you.
Also, since each chapter centers on a different character, you won't visit the same character twice. The previous characters may get mentioned briefly, but not substantially at all, because it's not about them anymore. If you need continuity on all characters, then don't read this one. You won't get it.
Other than that, I really enjoyed how this story played out, and I liked how the writing style worked out for how Evaristo wanted to convey her message with us.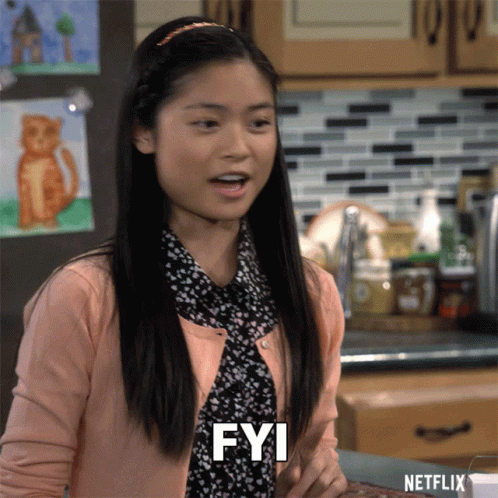 It was definitely out of my comfort zone and I wasn't sure if I would be able to get through it, but once I started it, it was one of those books that I didn't want to put down. I moved through this fairly quickly when I was reading it, and I had to force myself to put it down to either sleep, eat, or try to read a different work that I had to finish first.
I may not have understood all of the British references but hey, that's what Google is for. Those nuances worked because all of the characters were British, so of course they are going to have British humor, British experiences, and all of that. I'm not going to expect the author to explain everything to an American reader like me because I automatically don't know what she's talking about, you know? Some people expect this and will say a book isn't good because of it, but that's not fair.
That part got a little preachy, sorry about that. But I thought it was an emotional novel, and I think this was a good recommendation from Ready Reads.
I feel like this review was shorter than normal, but this was also a harder review to write for me because of the formatting of the novel. I still think it was a really interesting book, and I'm curious to see if her other novels are similar. Looking briefly at some of the reviews on Goodreads, you can see that if the reader doesn't like the formatting, it really took away from their enjoyment of their experience. So again, like I mentioned in my review, if that writing style is not your speed and will prevent you from enjoying something like this, then don't read it. Maybe you can listen to the audiobook or something? That's what I do when I'm not liking the book physically. You never know… sometimes switching the way you read a book can make it better for you!
In other news, I'm super proud of myself for being able to write this review fairly quickly when it's been difficult for me to do so lately. I wrote this in less than a day, and finished up the final outro when I got home from my day job. Maybe I can start working on some other reviews and see if my brain can start working again. You never know….
Don't forget to check out some of the other reviews that I linked above!
Until next time, friends.