#FaeFriday was created to help fill the hole in Kristy's life after #FridayFavorites was discontinued. The idea behind this weekly blog prompt is that each Friday will have a bit of magic sparkled on it with a bookish prompt inspired by the Fair Folk! #FaeFriday is the creation of Kristy from Caffeinated Fae! This blog tag would not have been possible without the help & encouragement from Leah at www.leahs-books.com!
Tomorrow is Kristy's birthday, and it's cause for celebration! Lucky for us, the Fae LOVE to celebrate so, the prompt this week is: What are some upcoming books that have you jumping for joy?
First of all, HAPPY BIRTHDAY KRISTY! How exciting! I hope that you are able to have an amazing day. I know with COVID-19 still here and the social distancing restrictions still in place, things aren't like they used to be, I still hope that you are able to have fun and enjoy yourself with your loved ones in a way that makes you feel loved and appreciated. I'm so glad that I know you through the bookish community and know that you are amazing! All the hugs, love!
Now, I know that I'm not one of the main people that pays the best attention to all of the upcoming novels coming out but there are a couple that are that I am super duper excited about. I know that I have to make sure that I get them when I can, so I'll have to keep an eye on that, or make sure I do a pre-order eventually. Maybe not now because of uncertain times but definitely soon. Or maybe I can sell some books and stuff so I can use that cash to buy the pre-orders… decisions decisions… anyway! Let me share a couple that I'm excited for.
I'm on the street team for this and I'm having so much fun in the Slack group for this. I need to read this like ASAP! I'm also hoping that the publishing team somehow designs the tattoos for one of the characters for this novel so I can get it on my body somewhere and be a true ass fan.
BLACK WITCHES! It's about damn time that we got some black witches in the freaking world. I'm tired of lacking black witches and I'm so glad this one is coming to the world.
This one is going to be so freaking amazing too. I swear there are way too many books out there that are going to be just amazing that I can't even freaking list them all and this is one of them. Next month too?!?!? Ai-yai-yai!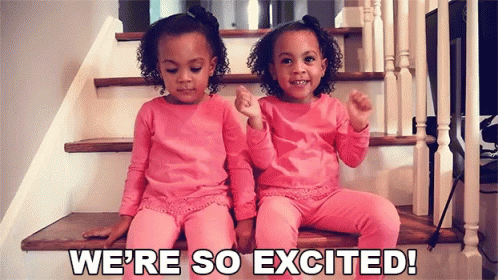 And what about you?