Title: Dark and Deepest Red
Author: Anna-Marie McLemore
Genre: YA Fantasy
Format: Hardcover
Length: 309 pages
Publisher: Feiwel & Friends
Release Date: January 14, 2020
Setting: Strasbourg, France
Briar Meadow, USA
Death, Discrimination, Transphobia, Racism, Persecution
Trans gender, Gay & Lesbian, Romani, Latinx
I feel like it's been years since I've been trying to come up with the words to write this review. It's always been difficult for me to say what I want to say about books from McLemore because their writing is just so different in a way that is hard to describe. Whenever I finish a book of theirs, I take a while to process my thoughts, although sometimes it feels like it can take me forever to come to terms with what I want to say. I even did a little podcast episode about why it is so hard for me to write this review, and that was a while ago too! So let's see what I end up writing.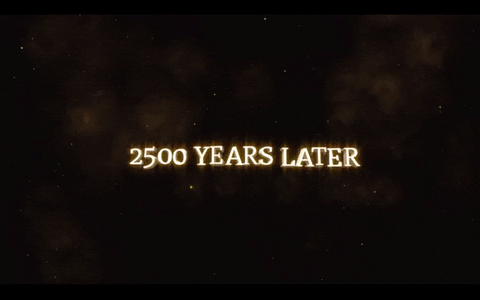 Thank gosh this doesn't tell you exactly how long it's taken me to try to write this review, including all of the other books that I read since May. It's already July, and how am I this far behind on reviews? Well, I know why. I just can't seem to think about anything anymore, but I'm going to try to NOT let that get in the way of me trying to write this review and let's start all over, shall we?
I don't know the story of The Dancing Shoes, or the Dancing Curse, as much as some others, so this was really the first time actually reading a story that revolved around this myth. The concept of having a curse that forces people to dance until they die was very intriguing for me, and I like that McLemore kind of split up the myth in a way. But again, since I don't really know the original myth, I could be wrong.
In this case, the curse has seemed to transcend generations and lifetimes. In Strausborg, the curse didn't seem to have an origin. There was no real cause of the curse, even though people believed that it was the Romanis' fault. They just happened to start dancing, and dancing, and dancing. And those that were cursed to dance didn't end up stopping until they dropped dead. It was terrible, and even though the people of Strausborg believed that their faith could help save their loved ones…
Well I guess some people have to think about how much faith they put into their religion to fix the things that they can't explain.
Fast forward to the present, travel from the Old Country to the New… somewhere in the United States where we come across two main characters that used to be best friends when they were younger. However, as they started to grow up, and when people started to put pressure on them in a way that made them comfortable to enjoy the friendship that they had, they eventually grew apart. Now, in a town where magical things come to light during a certain time each year and disappears just as quickly, beautiful red shoes appear at the doorstep of the different women and young girls in the town. These shoes somehow make these women lose their inhibitions and go after the things that they were too scared to do. But there's another consequence that is only affecting one person in Briar Meadow.
The shoes that have found their way to Rosella Oliva give her the dancing curse, and it's trying to kill her.
The origin of the red shoes is interesting, and I felt like it was a really cool circle from the Oliva's past to the present. I may not have liked that Rosella was constantly in danger because of this curse on her, and maybe a part of me still didn't understand why the curse fixated on her, but I feel like the reveal that McLemore had between Rosella and Emil was absolutely perfect.
One of the reasons why I had such a hard time writing this review after months and months is because I feel like I couldn't do it justice. Which I did also mention in my podcast episode for The Inner Workings, but I have to mention it here as well. McLemore always creates a world that is so atmospheric and haunting, one that doesn't allow a reader to escape so easily. It causes the reader to truly think about everything that McLemore chose to include in that single novel, from the characters and their background, to the world that they are dropped into. Even if it seems like it's somewhere on this Earth, there is so much more to it than it seems, and I feel like that's truly the magic of McLemore and their writing.
That's why it's always so hard for me to actually come up with the words to describe what I felt after reading any of their novels. This is my second McLemore novel, and maybe the only thing that I have to say is that I adored this one too.
It was hard to read at some points because of the content, and having to see people being mistreated and persecuted for something that they can't change, but I feel like McLemore does a really good job of bringing those kinds of actions to the forefront to make people understand that these actions are not okay. Whether it's in the real world or a literature world, it's not okay. And if someone can feel some sort of sympathy or empathy for characters in a novel that are being mistreated, shouldn't that same someone be able to do the same in real life?
If there are any #OwnVoices reviews that you know for this novel, please share them with me here! I found what could be considered a couple, but I know my wordpress research needs a little bit more fine tuning.
I'm going to work on doing a better job about finding more #OwnVoices reviews for future books that I review on my blog – especially if I'm not considered an #OwnVoices reviewer like in this case. If you have any tips on finding them on wordpress, let me know that too!
Do you consider yourself an #OwnVoices reviewer for Dark and Deepest Red? Have you read this one before and want to share your thoughts? Let's talk about it in the comments!