Hey mersquad coven!
I feel like you may be wondering why I – a bookblogger – decided to do a booktuber tag without a booktube channel. Or maybe you're not wondering because I've done this in the past and had a lot of fun with it. Who knows? But I've seen this tag going around Twitter, and since I'm Black, and I read, I figured why not? This could be fun, right?
So first, I want to give credit to Readingblk for creating this original tag, and for the Unfriendly Black Hotties for blowing this up all over Twitter. Even though I am not one of the hotties – I wish though! – I hope my post will be okay to add to the other posts going up.
Oh gosh literally the hardest question ever. I mean, do you even know how to answer this question??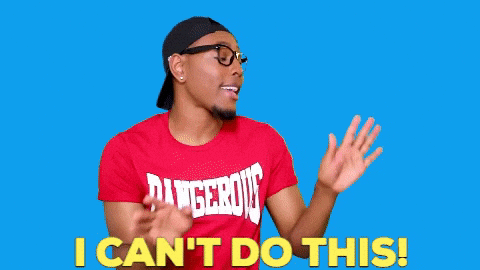 So bare bones answer: I'm a 28 year old book lover, currently living on the East Coast. I have four puppies (they will always be puppies no matter how old they get) and they literally keep me going in life. I don't know what I would do without them, seriously. I miss being in Hawaii or Guam honestly. I'm an island girl and this East Coast weather is so not good for my psyche.
And I think that's pretty much it about me?! I don't know!
Hmm. I mean it's hard to say because I feel like a lot of people probably know about the authors that I love because of everyone trying to buy more books during the Black Lives Matter movement to amplify Black voices (which nothing is wrong with that, but they better keep that energy all year round, ya feel?) so I don't think any of my authors are too rare to mention.
However, I want to mention the amazing Roseanne A. Brown, author of A Song of Wraiths and Ruin because I'm totally obsessed with her novel and she is one of my favorite Black authors to date!
Wow do I even know how to do this? I mean, isn't the Black experience different for everyone? I know that I grew up in a Chamorro household, and our values are closer to our Japanese and Spanish roots than anything. I also didn't have much of a relationship with my dad's side of the family – which is where I get my Black-ness from – so I feel like I didn't have as much of the Black experience as others.
And not to be totally cliche or anything, but the one book that I really did connect with that felt to me like the Black experience that I've had and what others have had was The Hate U Give. This book and the movie still make me extremely emotional and quite frankly, I don't know if I could ever read or watch this again. I cried too hard, I was so emotional, I just don't know if I can do it. But that doesn't mean I don't absolutely love this book and feel its importance in my heart.
I actually had a book club meeting for this book on Sunday, and let me tell you – I freaking helped everyone understand this book better and appreciate it a lot more. I loved making my group members think more critically about this novel, and see the comparisons of what Tavia and Effie were going through and how it reflects the state of the real world today. It was so great! I felt so smart, I'm not gonna lie!
Hell yes for this book! I wanted to list this under my favorite book but then since it's also queer, I knew I had to add it here. Alice!!! Wonderland!! and Hatta!! Ugh I think Hatta is my fave character but honestly when I was reading it, I was into all of the characters. This is like one of my highest recommended books ever, and I even recommended it to that book club that I was talking about earlier. They better read it is all I gotta say about that.
Not only is there one Black person on the cover, but there are TWO! Woot woot! And this was one of the coolest and most emotional MG novels that I read in a long time. When you read this, and you read some of the parts that are reminiscent to the slave trade… wow it just really makes you upset. Well it made me upset, and I hope that it makes people think critically about what Black people went through for so many years, and still to this day.
This book made me super happy because SOPHIA GOT HER FREAKING BUTT WHOOPED well maybe she did? I either don't remember or I'm just not telling you because you should read this. But remember this is the second book, so read the first book first. But yes, I freaking HATE Sophia so to see everyone band together to take her ass down was the best. Did they succeed though? Well, there's supposed to be a third book coming out so….
I'm totally not cheating but I'm just going to direct you to the entire tour schedule for RAYBEARER on Hear Our Voices because it's full of Black Excellence! Instagrammers, Bloggers, Booktubers, the works. All with that melanin magic.
One of the most anticipated releases that I'm actually kind of shocked that I want to read – only because I hear that this is super horror like, and I get nightmares but I still want to read this – so I'm hoping that I get to read this eventually. I at least preordered this so I'll get to read it later on when it comes out. Tragically crying for getting declined on both Edelweiss and Netgalley, but it happens I guess.
Is it totally cheating if I just tagged the same people on the Raybearer tour? Nah, I don't think so!
I only included the blog posts that our creators had, but we have a mix of Bookstagrammers and BookTubers so be sure to check out all of their social media channels! Look at this list though, am I right? Of course there are so many more, and this is just a small bit of what is out there, so be sure to take a look and enjoy our content.
If I tagged you in this, and you want to do your own rendition of this tag, please do so! I think any of us on all of our social media channels can try this out, not just keeping it on BookTube. Of course, you can change the questions to match whatever platform you're on, but for the most part the questions are the same. I hope you have fun with this, and I hope that those reading this post get to see some of the bloggers that I included in my post and support them!