Her mersquad coven! Can you believe May is pretty much over? Did you think that 2020 was going to be this… weird? I know I didn't.
Thank you so much to the team at Fantastic Flying Book Club for having me on this blog tour. Click on the banner for the rest of the schedule and more information. Also, you know I had to share some gifs of two of my favorite figure skaters: Michelle Kwan (above) and Kristi Yamaguchi (below). I remember watching them when I was growing up and they inspired me to try ice skating, which lasted maybe a week because I am not built for the cold, but it's okay. It was great seeing these two women make such an impression on young girls like me all over the world.
by Sara Fujimura
Publisher: Tor Teen
Release Date: March 3, 2020
Genre: YA Contemporary Romance, Sports, Fiction, Cultural
Warning: Contains family expectations, delightful banter, great romantic tension, skating (all kinds!), Korean pastries, and all the feels.
Fifteen-year-old, biracial figure skater Olivia Kennedy's Olympic dreams have ended. She's bitter, but enjoying life as a regular teenager instead of an athlete… until Jonah Choi starts training at her family's struggling rink. Jonah's driven, talented, going for the Olympics in speed skating, completely annoying… and totally gorgeous. Between teasing Jonah, helping her best friend try out for roller derby, figuring out life as a normal teen and keeping the family business running, Olivia's got her hands full. But will rivalry bring her closer to Jonah, or drive them apart?
Every Reason We Shouldn't by Sara Fujimura is a charming multicultural romance perfect for the many fans of Jenny Han and Rainbow Rowell.
SARA FUJIMURA is an award-winning young adult author and creative writing teacher. She is the American half of her Japanese-American family, and has written about Japanese culture and raising bicultural children for such magazines as Appleseeds, Learning Through History, East West, and Mothering, as well as travel-related articles for To Japan With Love. Her self-published young adult novels include Tanabata Wish and Breathe. She lives in Phoenix with her husband and children.
Disclaimer: I voluntarily read and reviewed an advanced copy of this book. All thoughts and opinions are my own. Thank you to Fantastic Flying Book Club, Netgalley, and Tor Teen for this free copy. All quotes in this review are taken from the Advanced Reader Copy and may change in final publication.
So like I was saying in my introduction, the premise of this novel – or at least the cover since Olivia looked like she could be part Asian – gave me Michelle Kwan and Kristi Yamaguchi vibes and I hadn't come across an ice skating plot book before. I won't lie either, I was hoping that the diversity in this book was going to be super stellar and hopefully #OwnVoices but even though Fujimura isn't Japanese (she married a Japanese man, hence the last name) she made her characters biracial like her children so they could see characters like them in novels. I understand that.
I also had to remember that Olivia is fifteen years old, her dreams ended and she is extremely bitter. I say that because there were some parts of her that really shocked me while I was reading it, thinking that some of the things she said to her best friend could have been as really hurtful and not something one would say to a best friend. Hopefully their relationship was strong enough that they either knew that Olivia was just blowing off steam, or could just brush it off. Either way, it kind of hurt to read it on my end.
I think that Fujimura did a pretty good job showing some of what Asian children have to go through with their parents even though it could be seen as a stereotype – albeit a pretty true stereotype nonetheless, that even I have gone through growing up. I wouldn't say they were completely controlling to the point that there was absolutely no freedom, but it was pretty intense at some points, and I could see how Olivia and Jonah were able to bond with dealing with those similarities. Sometimes it's good to be able to find someone you can bond with on things, whether it's a love for the same competitive sport, or how parents raise you.
I swear Hollywood makes it so difficult to actually cast age accurate people in adaptations because they've been casting 20 year olds and OLDER as teenagers for years.
And instead of making a playlist – I swear am I being lazy lately? I'm sorry, coven – I'm going to share one of my absolute favorite playlists for you.
https://open.spotify.com/playlist/37i9dQZF1DX5IOhx43PGIa?si=DfK4he7jTnm_W44bfo7xBQ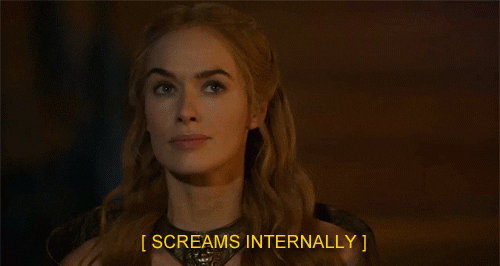 Ugh why is this NOT working anymore?! This is so frustrating! WordPress please get it together. I don't like this.
And there you have it, friends! Another blog tour post down, and this is my last blog tour for the month. Don't worry, you'll see me again come June 1st. I think I'm going to post some tag posts in the meantime!