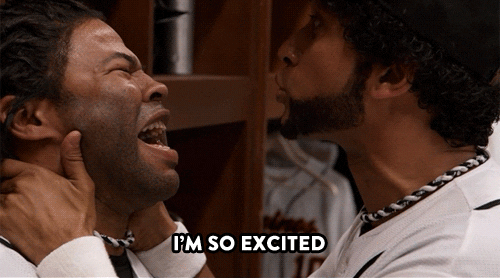 Hello mersquad coven! I hope you're doing well this Thursday! I can't believe it's already my day to talk about The Archer at Dawn! I feel like I've been waiting to talk about this book forever and now the day has come! Ugh I hope you have this on your possibility pile to read because this definitely is one you should be on the lookout for. I believe it came out on May 26th so find it at your local bookstore or online.
Thank you so much to the team at Fantastic Flying Book Club for hosting this blog tour and for having me on the tour. Be sure to click on the banner for the rest of the schedule and more information.
by Swati Teerdhala
Publisher: Katherine Tegen Books
Release Date: May 26, 2020
Genre: YA Fantasy, Romance, India, Cultural, Mythology
The Sun Mela is many things: a call for peace, a cause for celebration, and, above all, a deadly competition. For Kunal and Esha, finally working together as rebel spies, it provides the perfect guise to infiltrate King Vardaan's vicious court.
Kunal will return to his role as dedicated Senap soldier, at the Sun Mela to provide extra security for the palace during the peace summit for the divided nations of Jansa and Dharka. Meanwhile, Esha will use her new role as adviser to Prince Harun to keep a pulse on shifting political parties and seek out allies for their rebel cause. A radical plan is underfoot to rescue Jansa's long-lost Princess Reha—the key to the stolen throne.
But amid the Mela games and glittering festivities, much more dangerous forces lie in wait. With the rebel Blades' entry into Vardaan's court, a match has been lit, and long-held secrets will force Kunal and Esha to reconsider their loyalties—to their country and to each other. Getting into the palace was the easy task; coming out together will be a battle for their lives.
Swati Teerdhala is the author of The Tiger at Midnight series, which has appeared on both Barnes and Noble and Book Riot's Most Anticipated Novels lists.
After graduating from the University of Virginia with a BS in finance and BA in history, she tumbled into the marketing side of the technology industry. She's passionate about many things, including how the right ratio of curd-to-crust in a lemon tart. She currently lives in New York City.
Swati is represented by Kristin Nelson of Nelson Literary Agency.
Disclaimer: I voluntarily read and reviewed an advanced copy of this book. All thoughts and opinions are my own. Thank you to Fantastic Flying Book Club and Katherine Tegen Books for this free copy. All quotes in this review are taken from the Advanced Reader Copy and may change in final publication.
This is definitely one of my favorite series ever! I'm so glad that I had the opportunity to read both of the books in this trilogy so far, but now i'm really dying for the third one to come out. Doesn't it always happen that way?
If you didn't read the first novel, I highly recommend that you start with that one (The Tiger at Midnight) before getting to this one, as it will help you to understand what is going on. This novel takes place after the events of the first novel, so you'll want that backstory in your mind when you read this story.
We get to follow Esha and Kunal, with Esha playing at being an adviser to Prince Harun and Kunal as a Senap soldier – both of them still rebel spies – while they are trying to find a way to bring peace to their land. Even though they are in different positions, they still have to find a way to work together to achieve their current goal without getting caught by those that may not want them to succeed.
But as always, things are not always as it seems, and both Esha and Kunal may find themselves questioning whether they are going to keep their current loyalties, or if things are going to end up changing for them. I loved the mythology that this book was based on, and it made me look more into it because I wasn't familiar with it on my own. I loved the characters that I got to learn about, and seeing this world that Teerdhala created. It was just an amazing book and did such a great job holding its own as a sequel or a "middle book" in a trilogy. It was just a wonderful experience and again, I can't wait to read the final book in the trilogy and read more novels from Teerdhala.
https://open.spotify.com/playlist/37i9dQZF1DWTwzVdyRpXm1?si=HwrQE37VSg-6MQ3eN-EeKQ
Ugh again these aren't embedding correctly. Why is this happening?! It's making me cry so much right now. So silly but whatever.
And there we have it friends. I just bought the audiobooks for both of these books so I can do a listen for these books later on in the year. I can't wait to listen to these and enjoy them again. Seriously, I can't wait for the third book to come out!