I've been waiting to read this one and share my thoughts on this! Thank you so much to the team at Fantastic Flying Book Club for hosting this blog tour, and for having me as one of the stops on this tour! I'm so excited to be here! Click on the banner for the rest of the schedule, as usual!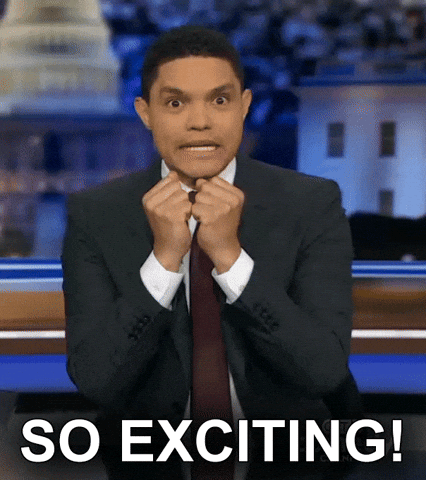 When Dimple Met Rishi meets Simon vs. the Homo Sapiens Agenda in this rom com about two teen girls with rival henna businesses.When Nishat comes out to her parents, they say she can be anyone she wants—as long as she isn't herself. Because Muslim girls aren't lesbians. Nishat doesn't want to hide who she is, but she also doesn't want to lose her relationship with her family. And her life only gets harder once a childhood friend walks back into her life.
Flávia is beautiful and charismatic and Nishat falls for her instantly. But when a school competition invites students to create their own businesses, both Flávia and Nishat choose to do henna, even though Flávia is appropriating Nishat's culture. Amidst sabotage and school stress, their lives get more tangled—but Nishat can't quite get rid of her crush on Flávia, and realizes there might be more to her than she realized.
Adiba Jaigirdar is a Bangladeshi/Irish writer and teacher. She lives in Dublin, Ireland. She has an MA in Postcolonial Studies from the University of Kent, England and a BA in English and History from UCD, Ireland.
She is a contributor for Bookriot. Previously, she has published short fiction and poetry in various journals and anthologies.
All her work is aided by copious amounts of (kettle-made) tea and a whole lot of Hayley Kiyoko and Janelle Monáe.
She is represented by Uwe Stender at TriadaUS.
Disclaimer: I voluntarily read and reviewed an advanced copy of this book. All thoughts and opinions are my own. Thank you to Fantastic Flying Book Club and Page Street Kids for this free copy. All quotes in this review are taken from the Advanced Reader Copy and may change in final publication.
Shout out to Jaigirdar for including the content warnings in the beginning of the novel, which are: instances of racism, homophobia, bullying, and a character being outed.
I never read Simon but I read When Dimple Met Rishi and I absolutely adored that novel. So when I saw that it was in the realm of one of my favorite books, I knew I had to read it. I think I liked this book even more because this one really made me cry.
I totally felt for Nishat when she was basically told that she couldn't be her true self after coming out to her parents. And seeing what made her want to come out to her parents in the first place – the love between the recently married couple at the wedding that she was at with her parents basically – made me believe in love again. And yet we have to see Nishat get shut down and it just broke my heart because she was finally trying to be true to herself and to her parents, wanting to let them in to her life by letting them know about this part of her that she hadn't told them before, hadn't wanted to tell them before out of fear that they would react exactly the way that they reacted. My poor Nishat.
We have the sibling relationship between Nishat and Priti, which I adored so much because I love sister relationships being explored in novels like this. Then we have the romance that develops between Nishat and Flávia, and that was just adorable and I loved it so much. I don't have a sister, but when I think about how I would want my relationship to be with a sister, I see the relationship between Nishat and Priti to be pretty similar. It doesn't have to be perfect. It doesn't have to be happy all the time, but just having that person there that you learn from and someone to tell you that hey, you need to step up your sister game just really makes me tear up a bit.
I feel like this review is pretty short and I can't comment much on a lot of the rep because I don't have enough knowledge on it to say whether it's accurate or not, but from the other reviews that I've seen, I would say that it is. With Jaigirdar being Bangladesh/Irish herself, and living in Ireland, I would say that this is an #OwnVoices novel and was done so well. If any #OwnVoices reviewers want to comment on this for the rep, please feel free!
Okay I'm going to do my best here! Unfortunately a lot of these were aged up a bit which I didn't want to do but man my searching skills have declined rapidly recently.
This better load or I'm going to get so mad.
And yeah that was only one song because I felt like that was pretty perfect.
And now I gotta crash because that headache is not getting any better, friends. See you tomorrow!