Hey fam!
It's been a couple weeks now since we introduced our little Untalan clan to the blogosphere, and thank you so much for the warm welcome! I appreciate all of your positive comments and helping me to encourage my mom and brother to continue this feature with me. Trust me, your feedback helped a lot!
It's also been about a month or so now since social-distancing has been in effect around the world, and while the goal of this post isn't to get anyone stressed out or anything, we wanted to talk about how our reading habits may or may not have changed since this pandemic.
Just Another Day on the Island is a bi-weekly discussion post featuring the thoughts and ramblings of the Untalan Clan (aka, Leelynn's mom and brother). We talk about books, family, and other things that come to mind. This feature officially launched on March 25, 2020.
I know there's probably been a lot of people talking about what they are doing during the pandemic, or how they are trying to cope with quarantine. This may have been over discussed, but I was curious to see how my family is doing with their hobbies if they were able to catch up with them. Let's see what they had to say.
How has your reading changed during the COVID-19 Quarantine?
Roxy: I have read three books thus far and I am finding it quite relaxing and enjoyable to catch up on my reading again. I had forgotten how much I love doing this, especially if I like the book.
RayGil: My reading has not changed during the COVID-19 pandemic since I am not much of an avid reader; however if my mom (Roxanne) would like to read to me I would be glad to listen to some novels and expand my mind into the fantastical worlds described to me from my mom. I miss my mom reading to me and my sister like the Harry Potter series when we were younger!
Me: I feel like my reading actually decreased since the quarantine. As much as I wanted to read a lot more at home, I still have to check in with both of my jobs and I am still in class right now so it's not like I have more time to devote to reading, but I also feel like I'm just running out of time in general. It's a weird feeling. Maybe it's more like I start a lot of books, but then don't end up finishing them until way later on. I finished a book yesterday, and I'm hoping I finish more today – either the day that I write this or the day that this posts – but we will see! I sill need to do some homework!
What kind of hobbies have you started/increased during the quarantine?
Roxy: I started playing TTRewritten (Toontown Rewritten) with my son. This was formerly a Disney game that I created when my son was 4 years old. However, I just learned that Disney took the game offline. Some wonderful computer wizzes recreated the game for FREE and my son stumbled on it. He shared it with me and since this stay at home quarantine, it was nice to be able to get on this free game and play with my son now that he's 15. He said he didn't really remember the game because he was so young.
Additionally, I've caught up with my reading. I try to read daily if my eyes aren't tired. I read so fast that since I started, I am already on my 3rd book.
RayGil: Playing Toontown Rewritten with my mom has been the main activity that has increased due to COVID-19; since we now have so much time at home we are determined to max out our characters. 
I also now get time to binge and rewatch a bunch of cartoons like: Steven Universe, Kipo and the Age of the Wonderbeasts, Danny Phantom and others. (Which are all great cartoons by the way. Another good one is Hilda on Netflix, short because it's new but really fun and charming.)
Me: Ahhhh, I remember the Toontown days. I remember getting to stay home from school so I could play with my mom. That was our bonding time, and it was so much fun. But anyway, I think as far as hobbies are concerned… besides reading and blogging I've been watching a lot of TV. I don't know if I'm really happy about that but it did allow me to watch some cool movies again like Big Hero 6. I'm endlessly crying about Tadashi though.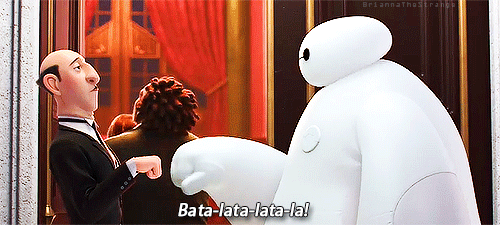 How do you feel your mental health has been holding up during this crisis?
Roxy: I think my mental health has been ok. I had been stressed out a bit because my employees wanted to go out in the field despite my directive not to — to protect them from catching COVID-19. They have good hearts and just want to help our community, but at the same time, as directed by our national council, all employees were to work remotely during this time.
RayGil: My mental health hasn't really been affected by the pandemic as I don't get the same feelings of isolation as others. For one my mom is always home with me, I enjoy staying and home and don't need a lot of socialization from friends–it's kind of exhausting, and all of my really good friends moved away from me a while ago so keeping in contact virtually is normal.
Me: Well I think I've been pretty transparent on my blog when I've said that I don't think my mental health has been well at all. I feel like to people that I'm not really open to, I can put on a brave face, but I think the people that I talk to often know that it's been hard for me. I think it's been hard for me to feel productive, which I know that it's not the same kind of situation that we are used to so of course my productivity level isn't going to be the same as normal. But I don't know. It has also been hard not talking to my therapist about the other issues that I feel like I'm having, so that makes it even harder.
Is there any kind of advice that you received during this time that you would want others to follow or think about? What is that advice?
Roxy: The advice I received was to first, protect our employees. Second, that we can only do so much so not to stress out about it. Finally, to take care of your mental and physical health daily.
RayGil: The only advice I would want others to follow is to just listen to what medical professionals say, how to stay safe.
Me: Make sure you keep the line of communication open with your support system as much as you can. It may feel like you don't want to bother them with your problems, but you aren't. They probably want to make sure that you are doing okay and if you aren't, they want to know about it so they can do what they can to help you. This is such a hard time for a lot of people, and since we aren't able to see each other in the traditional sense, it's even more important to check in with your people as much as you can. Now, that may have been some advice that I received from the Shine app that I mentioned yesterday. I don't remember when I heard that advice, but I remember it because it's so true.
It's a tough time, fam. We need to stick together, okay? Just know that if any of you ever need to talk, I am here for you. Message me, DM me, etc. I'll be here, and don't worry about ever feeling like you are a bother okay? Because you definitely aren't.
Did you also catch the little bit about us as a family reading Harry Potter back in the day? Well, who knows? I may try to convince my mom and brother to reread the series again and we may talk about it. Let's see. Or, if there's any other series we should read that you recommend, let me know in the comments. I'm okay trying to read different stuff with my family and talking about it on this platform.