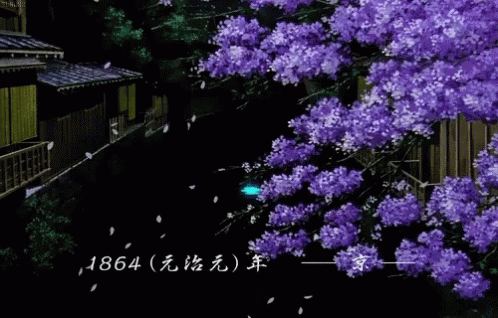 I don't know if you knew this, but anime aesthetic gifs are my weakness. Especially when they can go so perfectly with my posts. Like the Bookending Spring posts! So, yeah enjoy all of the ones that I end up finding and using for the rest of the month. Can you believe that it's already the second week of April? I kind of forgot that this Sunday is Easter for Catholics and if I were on Guam right now, I would be with my grandma hopefully getting some amazing food. Well, maybe not now since COVID-19, but maybe this time a few years ago that's where we would be.
Sam and Clo literally gave me life with these events, and thank you to them so much for keeping me sane while I stay at home in my little office space surrounded by computers and not looking at any of them. The banner links to Sam's announcement post so check it out, fam!
Thank you so much to Lauren @ Northern Plunder for hosting these past three days! I think we get to share some photos today right? Let's see what the prompt says.
Discuss how you bring life to your (book) photos for blog posts or instagram! You can talk about your focus on composition, how you edit, or stay inspired, etc.
Oh gosh…. okay so basically this is something that I can't even think about because I don't really do anything! But I'll see what kind of things I come up with.
So as we know, I'm not an expert on Instagram photos. I've tried doing the flatlay theme, using props, trying to be fancy. That just doesn't work for me because to me, I feel like I'm not artsy enough to make it look aesthetically pleasing to anyone. So I really just like to hold up a book in my backyard and show part of the yard and part of the sky. I'm sure you've seen that theme going through my Instagram lately:
I will say that Read with Cindy gave me some great advice about making the photos look more… eye pleasing. Turn up the saturation! I don't turn it up on max, sometimes it looks too weird, but turning it up almost to the max gives it such a nice kind of color that I love it.
When I do take my books out into the world and try to do a mini flatlay type, I use whatever food I'm eating at the time as my props. Basically this tells you that I like to eat out almost all the time – so you can imagine me having some issues not being able to go to a restaurant right now, but hey at least that money can go to….. wait I'm not going to finish that sentence.
So of course this makes me think about the really good meal I had and the enjoyable book that I read while taking myself out. Seriously, these dates that I take myself on to get some reading in are some of my favorite alone times.
Sometimes I'll use some of the fake flowers that I've got from Tuesday Morning or Michael's because they look really pretty and I don't have to worry about them dying.
And of course sometimes if I'm not feeling the saturation edit, I'll use a little light flare filter like above. But the saturation and vibrancy edits are usually my go-to edits.
I mostly post when it's for a blog tour, or if I'm reading a book and eating food that I think looks pretty enough to remember. I don't post reviews on my Instagram posts because I don't like having long posts that aren't formatted correctly, and that's something that I still need to work on. But one of my friends helped me figure it out, so I'll have to try it one of these days!
So yeah, this was totally just a chance for me to share some of my past Instagram posts for you to check out, but I think I had fun with it. Maybe I'll be more intentional on how I share my photos in the future. I think it just takes more practice. I'll get there eventually.