I think I'm on day 9 or so of being on self-quarantine. I actually need to take myself to the ER since my symptoms are getting worse, so I should be doing that either tonight (the night that I'm watching this) or today (the day that I'm posting this). We will see.
Either way, thank you so much to Audiobookworm Promotions for hosting this blog tour and for having me on it. Click on the banner for the rest of the tour schedule and to support Audiobookworm Promotions and the rest of the hosts on this tour with me. You know we all work so hard on these posts and all of our posts and just being in the community in general so show some major love.
Two Thousand Years
by M. Dalto
Narrated By: Amanda Abeillan
Series: The Empire Saga #1
Publisher: The Parliament House
Release Date: February 3, 2020
Genre: Fantasy
Two thousand years ago, the prophecy of fire and light foretold the coming of the queen empress who would lead the empire into a time of peace and tranquility. But instead of the coming of a prosperous world, a forbidden love for the empress waged a war that ravaged the land, creating a chasm between the factions and raising the death toll of innocent lives until the final, bloody battle.
Centuries later, Alexandra, a 22-year-old barista living in Boston, is taken to an unfamiliar realm of mystery and magic where her life is threatened by Reylor, its banished lord steward. She crosses paths with Treyan, the arrogant and seductive crown prince of the empire, and together, they discover how their lives, and their love, are so intricately intertwined by a prophecy set in motion so many years ago.
Alex, now the predestined Queen Empress Alexstrayna, whose arrival was foretold by the annals of the empire, controls the fate of her new home as war rages between the crown prince and lord steward. Either choice could tear her world apart, as she attempts to keep the empire's torrid history from repeating itself.
In a realm where betrayal and revenge will be as crucial to her survival as love and honor, Alex must discover whether it is her choice – or her fate – that determines how she survives the empire's rising conflicts.
M. Dalto is a Young Adult and New Adult author of adventurous romantic fantasy stories. Her bestselling debut novel, Two Thousand Years, was a 2016 Watty Award winner (Wattpad.com). She has since released two companion novellas, and its sequel, MARK OF THE EMPRESS. Her sophomore release, LADY MUTINY, has been signed with Magnolia Press for publication in 2020.
She was recruited to participate in Wattpad Paid Stories program for serialized authors in March 2019, and has since been invited into the Wattpad Stars program. She continues to volunteer her time as a literary mentor and freelance developmental editor, where she hopes to engage, assist, and inspire new writers through their literary journey.
She spends her days working as a full-time real estate paralegal, leaving her evenings to pursue her own writing agenda. When she's not typing furiously at her computer, she enjoys reading fantasy novels, playing video games, and drinking coffee. She currently lives in Massachusetts with her husband, their daughter, and their corgi named Loki.
Disclaimer: I received this audiobook as part of my participation in a blog tour with Audiobookworm Promotions. The tour is being sponsored by The Parliament House. The gifting of this audiobook did not affect my opinion of it.
Yay for another fantasy audiobook that I got to listen to! I love listening to fantasy books, especially if they are pretty long because I think about how small the font may be and how thick the physical book may be and I just freak myself out with that. But listening to the book helps me realize that I am able to get through it even though it can be considered lengthy. Or maybe I'm just making excuses to listen to even more audiobooks than I already do. Who knows?
It's so funny, but I kind of dig when there's a character in the modern world and they either have to travel into the past or travel to some alternate fantasy world and find out that they are the CHOSEN ONE and have to take up that extra responsibility to save the world. I know that the CHOSEN ONE trope can be played out because it's pretty popular and it really does help to give the main character some sort of mission in their book journey, but I dig it.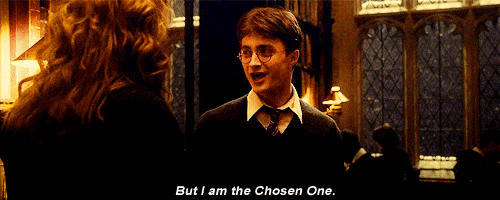 I personally was pretty bummed that it was a forbidden romance that seemed to make the whole kingdom fall into chaos and stuff, because sometimes a girl just needs to love on whoever the heck they want to. I mean all the time, really. Without the super major consequences. But alas, that is not what happened in this case, and now Alex is having to figure out what to do with said consequence.
Now, who would I have chosen to fall in love with? Not sure, but I think that I was pretty enamored by Teyren when I first met him in this novel. Maybe because he was a little snarky at some points, or at least that's how Alex thought of him. But yeah I was digging him a lot.
I also think that our narrator did an amazing job for this book. I hope that when the next books in the trilogy are made into audiobooks, she is able to narrate them again. I'm telling you fam, I have a soft spot for books that keep the same amazing narrator for the entire series…. just saying.
Ooh yay I got to do another playlist for another audiobook. I may have to do these a little bit more because playlists are fun. And now that I have my work desktop computers here, I can do the album art for my playlists! Sorry but not having the album covers for my playlists totally irk me so I like that I am able to have them on here now.