Okay not gonna lie, I wasn't sure if I was going to be so into this book like I was but I was. And I know I was really excited to read it so I'm glad I had the opportunity to! I swear I haven't really been disappointed in any of the books that I got from the FFBC team, so I should have known better honestly. Thank you again so much to the FFBC team for having me on this tour, and for hosting!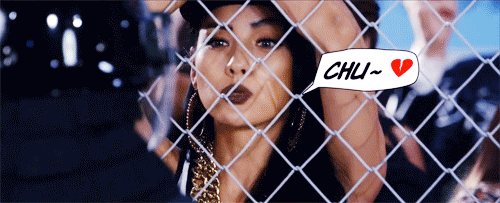 by Kaitlyn Davis
Publisher: Amazon Digital Services LLC
Release Date: March 9, 2020
Genre: YA Fantasy, Retelling
Four fates collide in this avian-inspired, epic fantasy retelling of Tristan and Isolde perfect for fans of Sarah J. Maas, Sabaa Tahir, and Leigh Bardugo!
A princess longing to be free…
On the dawn of her courtship trials, Princess Lyana Aethionus knows she should be focused on winning her perfect mate, yet her thoughts wander to the open sky waiting at the edge of her floating kingdom. One final adventure calls. Upon fleeing the palace, the last thing she expects to find is a raven prince locked in a death match with a dragon.
A bastard aching to belong…
Reviled son of a dead king, Rafe would do anything for his beloved half-brother, Prince Lysander Taetanus, including posing as him in the upcoming courtship trials. When a dragon interrupts their secret exchange, he orders his studious sibling to run. After suffering a fatal blow, Rafe is saved by a beautiful dove who possesses forbidden magic, just like him.
Fate brought them together, now destiny will tear them apart…
Unknown to the world above, on the foggy sea ten thousand feet below, a young king fights a forgotten war. He believes Lyana is the queen prophesied to save the world, and with the help of his favored spy, hidden deep in the highest ranks of the dove royal house, he will stop at nothing to have her.
Three shocking betrayals. Two star-crossed lovers. One unforgettable journey. If you like fierce heroines, brooding heroes, forbidden romance, and action-packed magical adventures with twists you'll never see coming, don't miss The Raven and the Dove!
Kaitlyn Davis, a bestselling author with over a quarter of a million books sold, writes young adult fantasy novels under the name Kaitlyn Davis and contemporary romance novels under the name Kay Marie. Publisher's Weekly has said, "Davis writes with confidence and poise," while USA Today has recommended her work as "must-read romance."
To learn more about her contemporary romance novels, visit her Goodreads author page for Kay Marie here: https://www.goodreads.com/Kay_Marie
Always blessed with an overactive imagination, Kaitlyn has been writing ever since she picked up her first crayon and is overjoyed to share her work with the world. When she's not daydreaming, typing stories, or getting lost in fictional worlds, Kaitlyn can be found playing fetch with her puppy, watching a little too much television, or spending time with her family. If you have any questions for her–about her books, about scheduling an event, or just in general–you may contact her at: KaitlynDavisBooks@gmail.com
Sign up for Kaitlyn's newsletter to stay up-to-date with all of her new releases and more! http://bit.ly/AuthorNewsletter
Disclaimer: I voluntarily read and reviewed an advanced copy of this book. All thoughts and opinions are my own. Thank you to Fantastic Flying Book Club, Netgalley, and Amazon Digital Services, LLC for this free copy. All quotes in this review are taken from the Advanced Reader Copy and may change in final publication.
Okay what?!?!? Seriously this book just kept breaking my heart left and right. How was I even able to get through this book without crying every so often? Well that's not true because I was crying every so often. I was crying in the beginning when I was hearing about Rafe's parents, then the battle with the dragon in the very beginning, then Lyana and Cassi and how they became sisters in arms basically.
Ugh I'm just really emotional honestly. I was really into this book the entire time I was reading it and then I was like… really, really sad that it was over and just wow. Clearly I have no control over my words and thoughts right now but I was just way into this novel. Like, way into it.
When we first meet Rafe and Xander, I was so into their brotherhood for one another, and then hearing the backstory on them and why Rafe still belongs in the kingdom despite everyone else really wanting him dead or exiled was insane. Like, I'm so freaking proud of Xander sticking up for his baby brother like he did.
Then I was really happy with the friendship between Lyana and Cassi, and again there was that introduction on how Lyana and Cassi became friends – more like sisters – and that just warmed my heart too.
I can't believe the next three books are coming out so quickly though?! I'm just really excited, okay????